'Owlbert Spreads His Wings' - A5 comic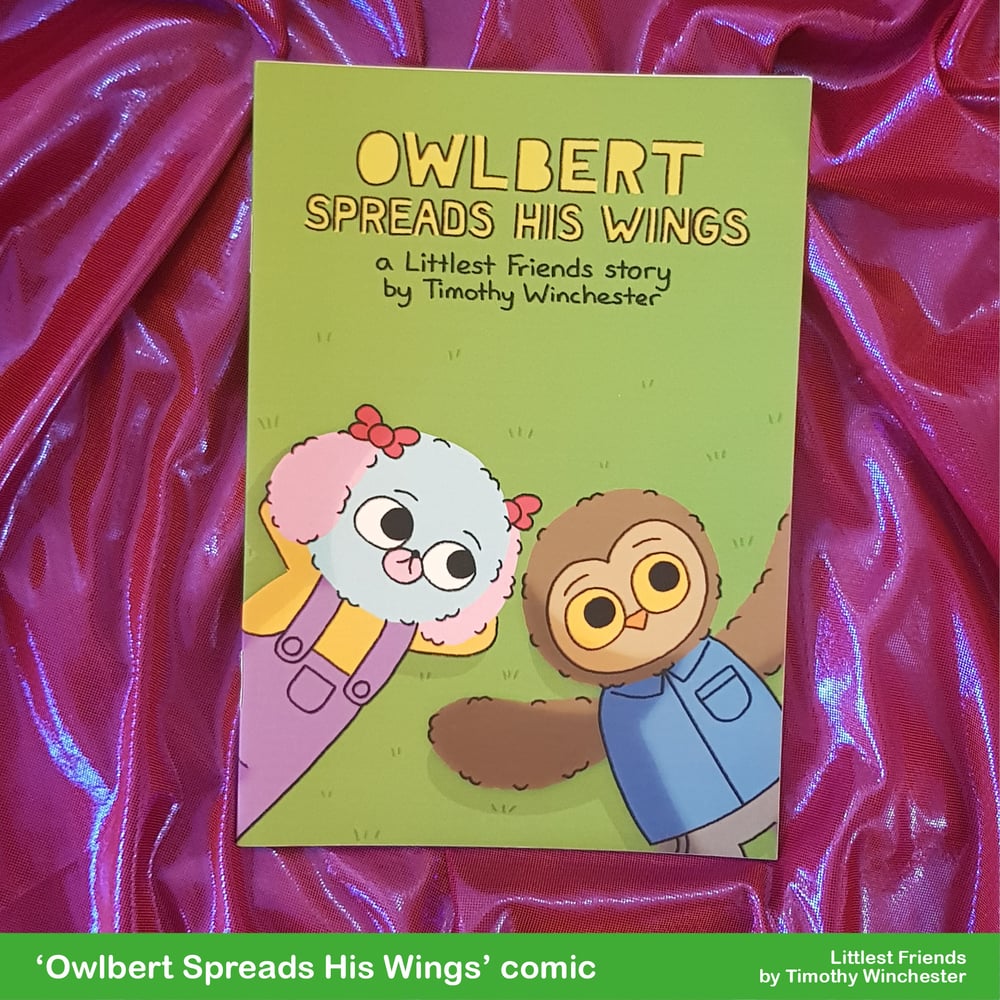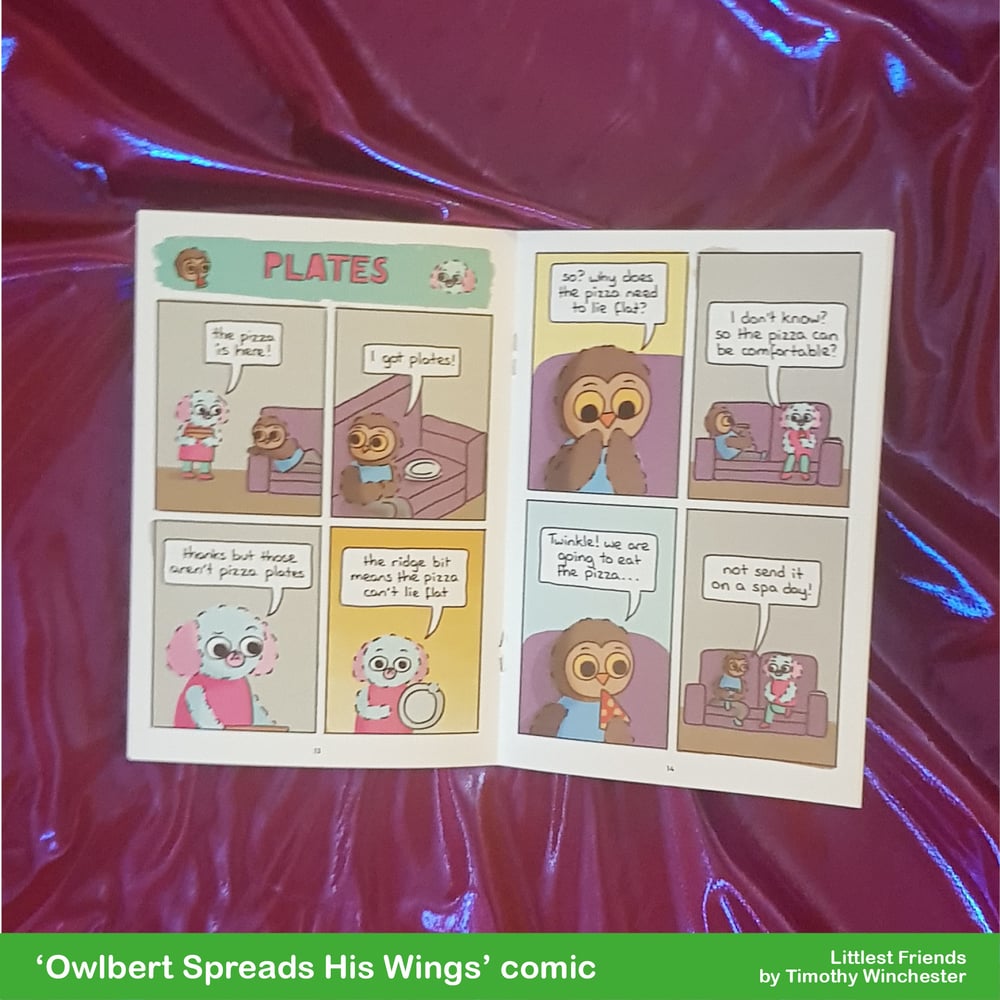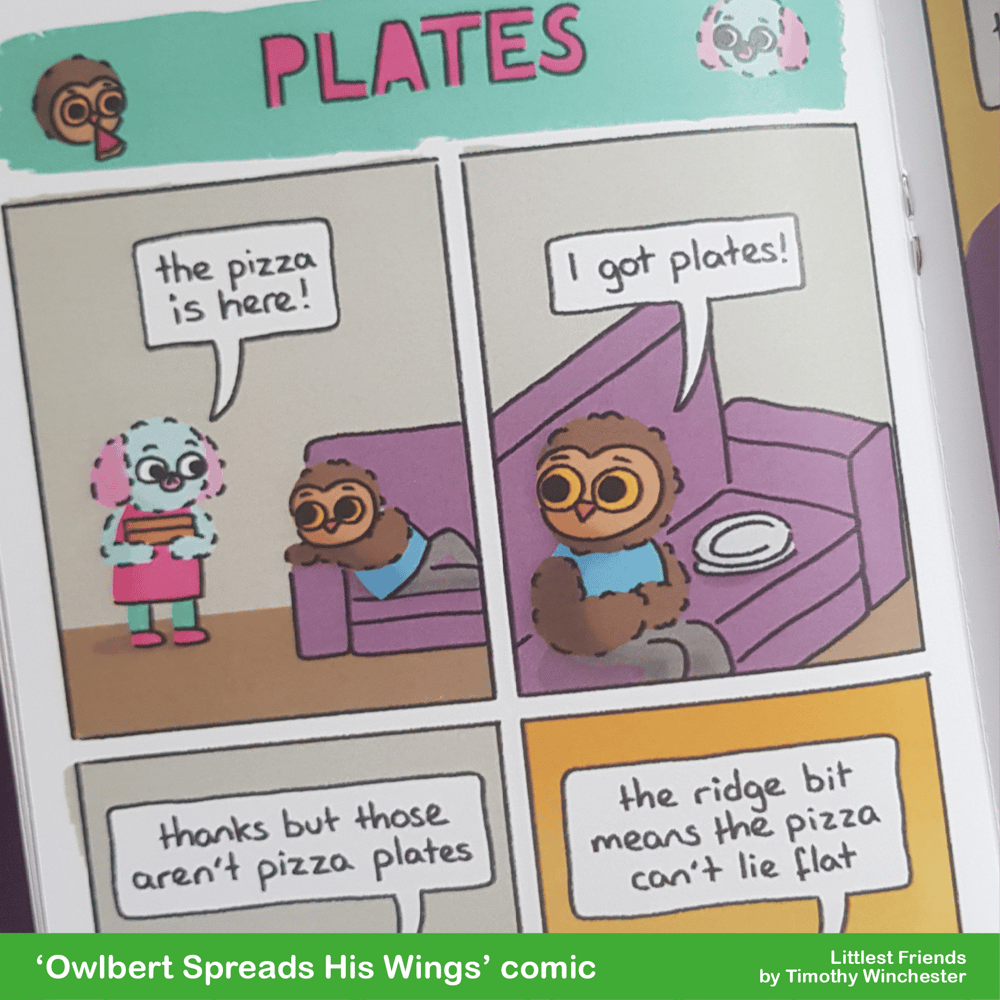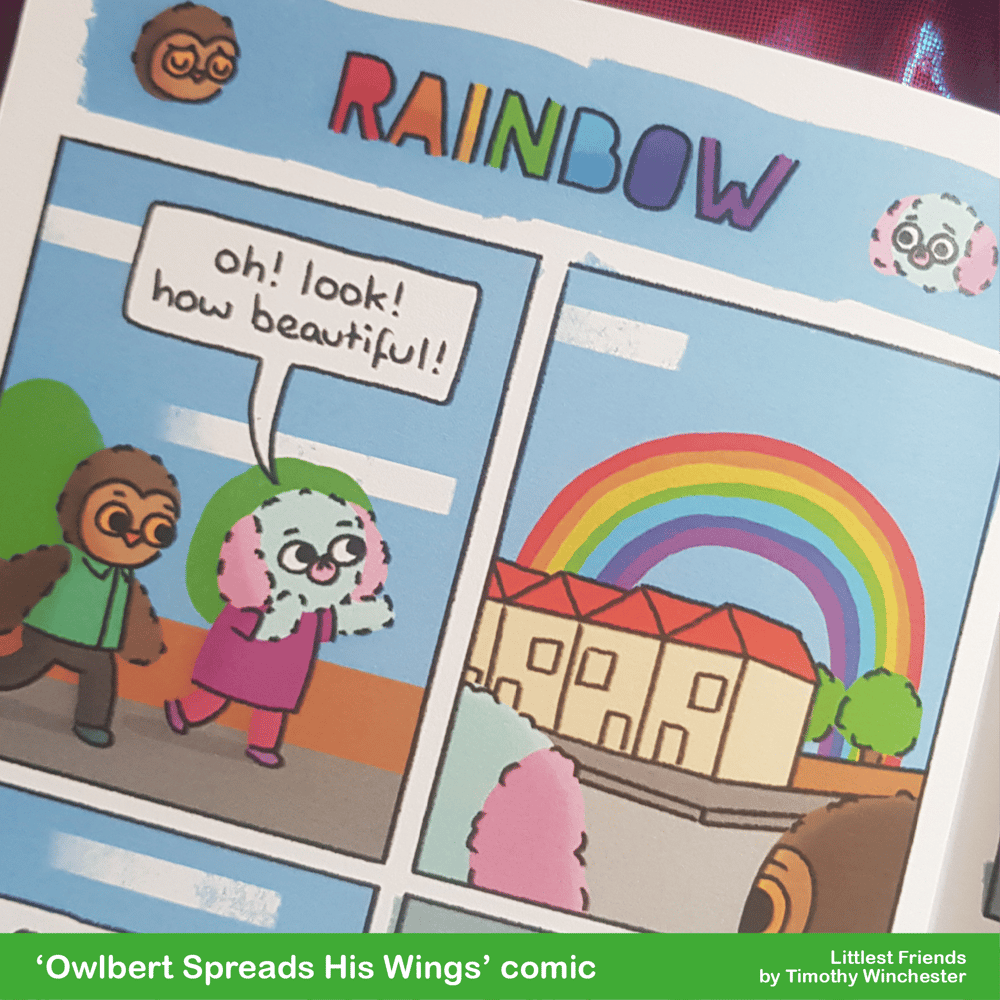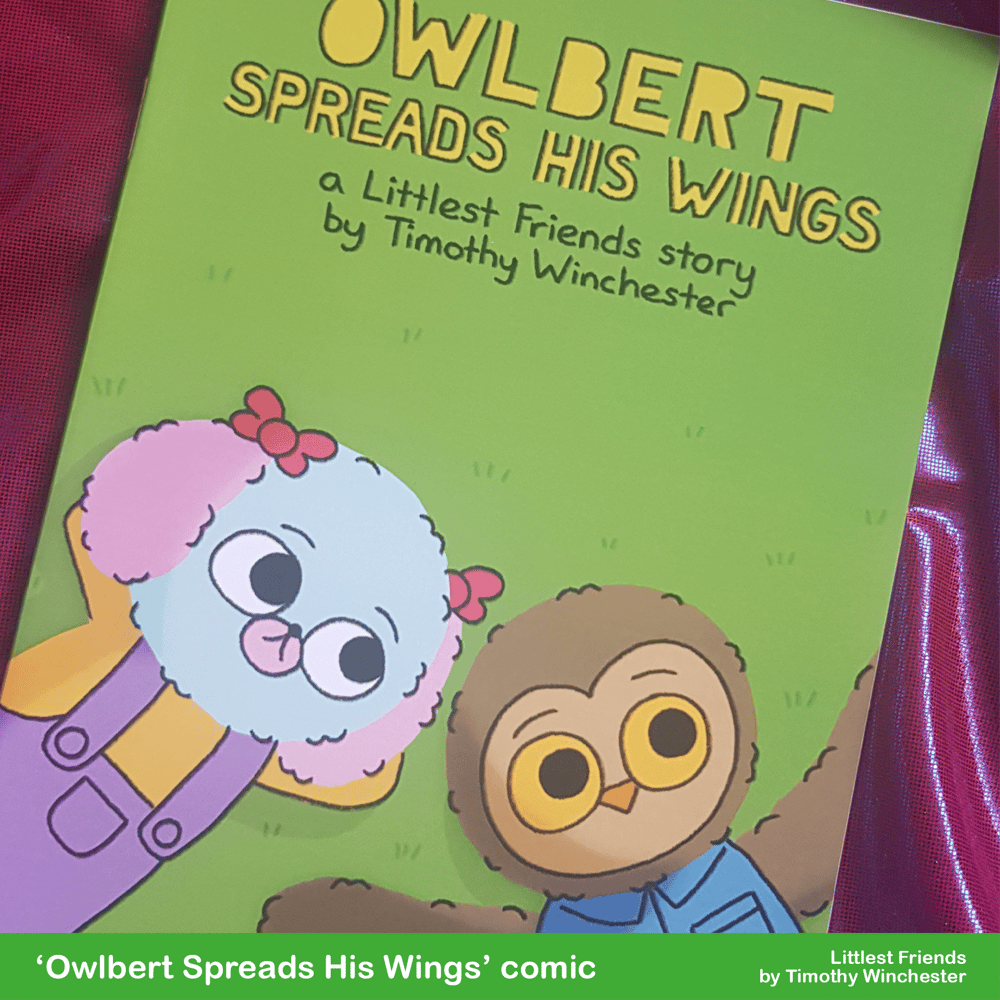 In a slight departure from the norm, this semi-autobiographical comic series follows Owlbert, the anxious owl, as he moves abroad.
This is the second comic in the series and follows Owlbert as he tried to settle into a brand new city - possibly even making friends along the way.
There are 20 comic strips in this, following Owlbert as he takes a weaving class, cries over a rainbow, and hangs out with his new pal Twinkle.
A5
Full colour
Stapled
28 interior pages
'Soft touch' card cover