'A Nice Time with Littlest Friends' - A5 comic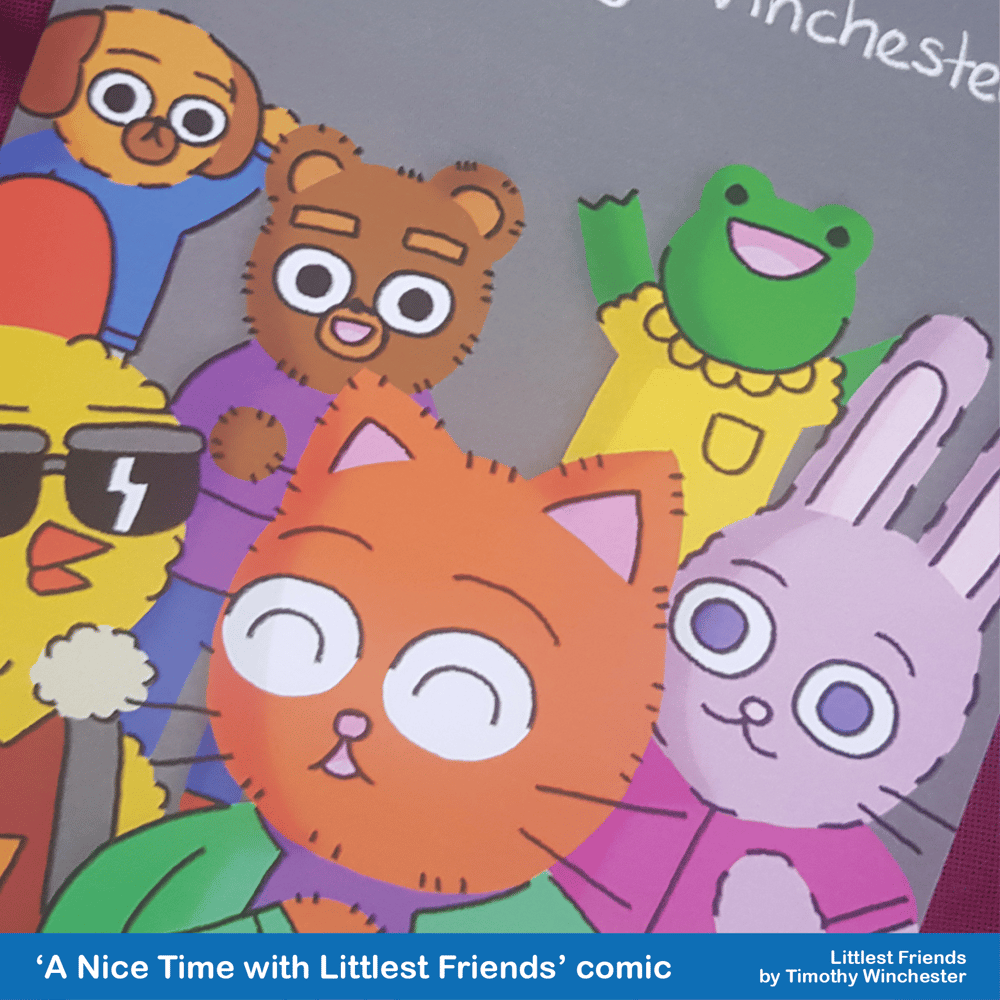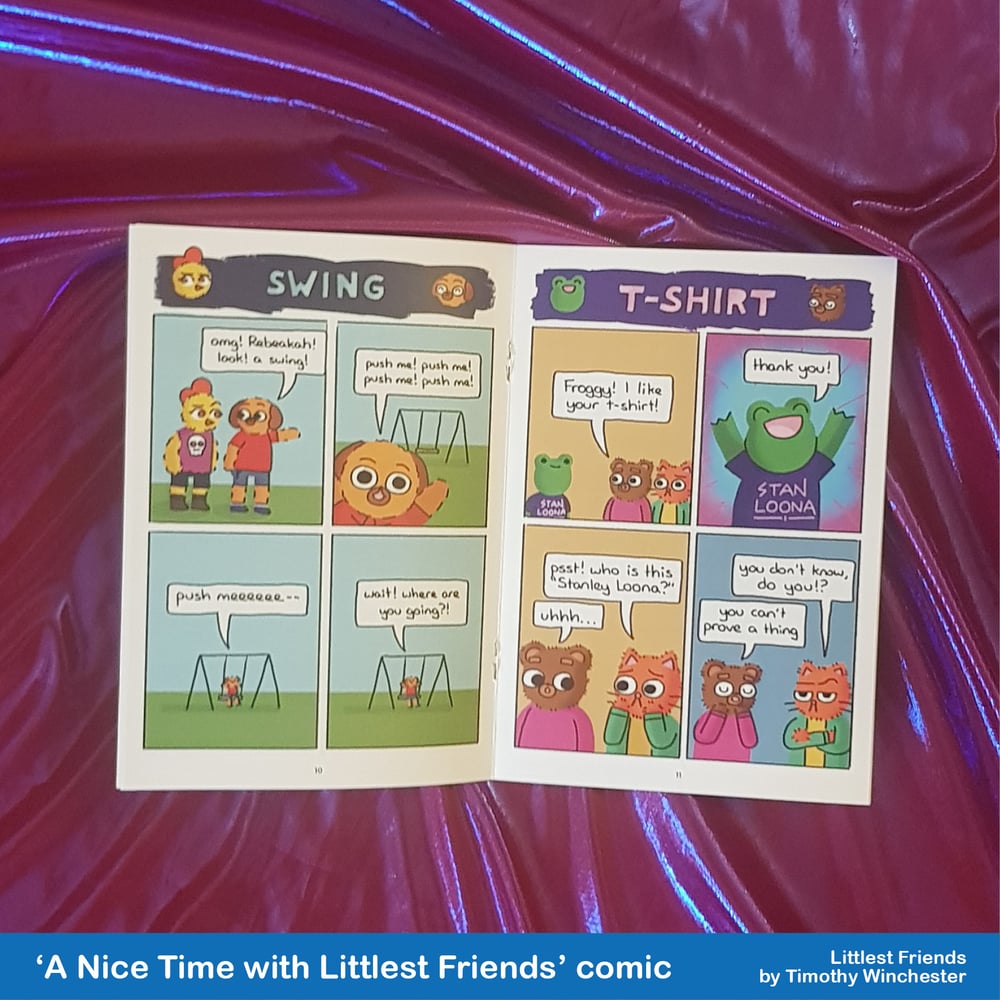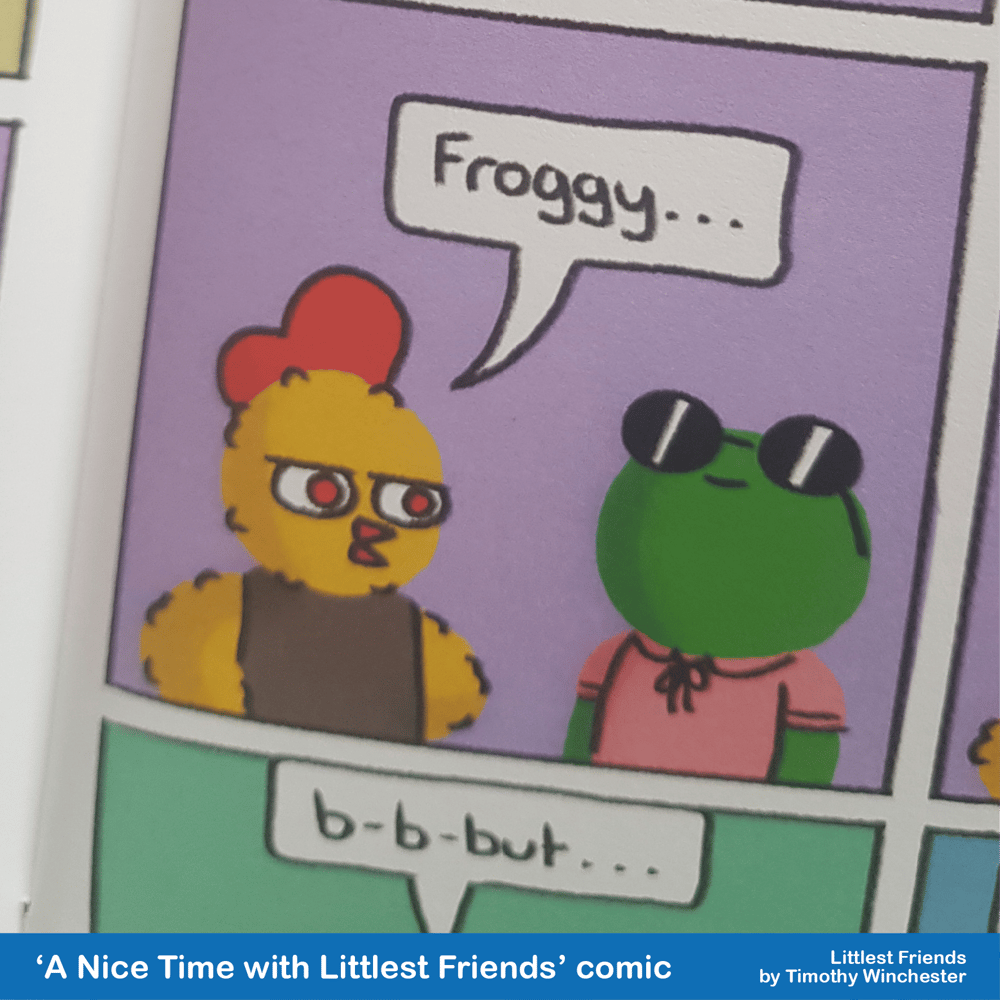 This was the third Littlest Friends comic I made. There are 14 comic strips in this, covering important issues like teeth, socks, and self-belief.
Note: This one has a saucy joke in it so just bear that in mind. No swearing or anything, but still... pretty saucy.
A5
Full colour
Stapled
20 interior pages
'Soft touch' card cover