'Owlbert Flies the Nest' - A5 comic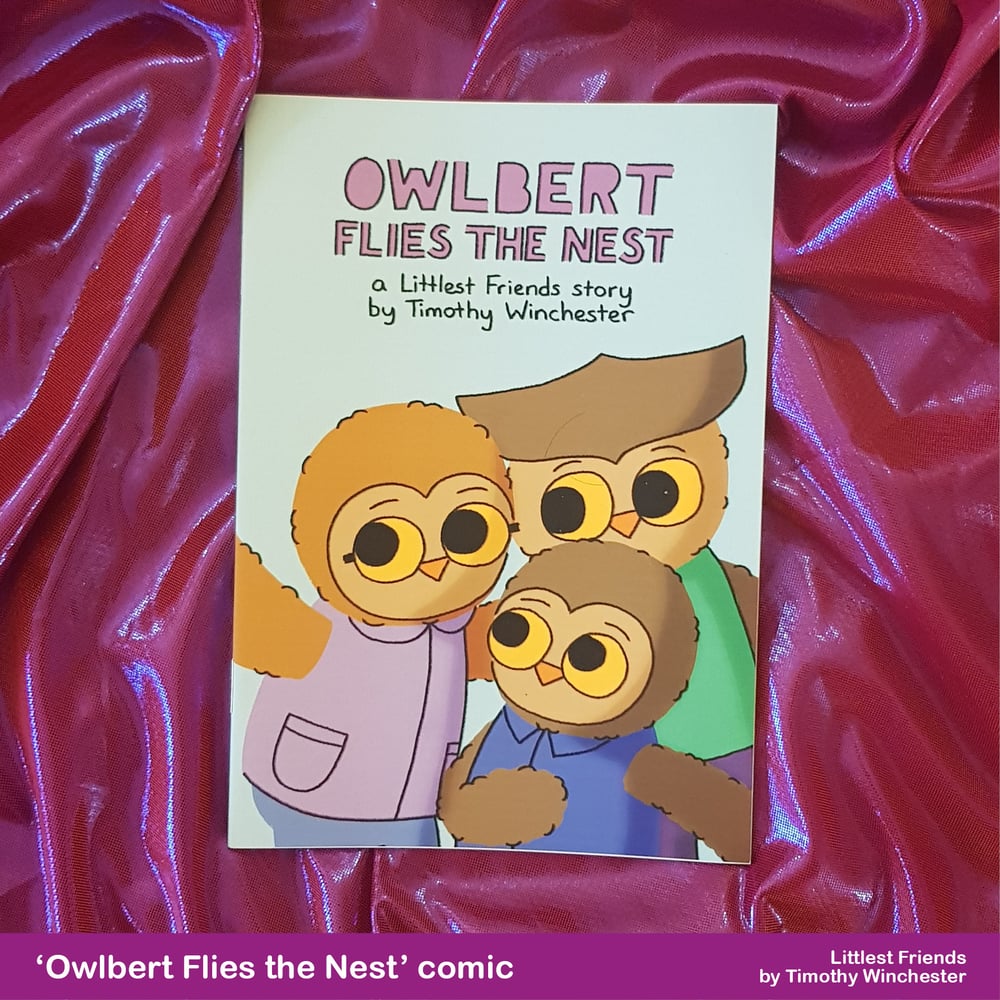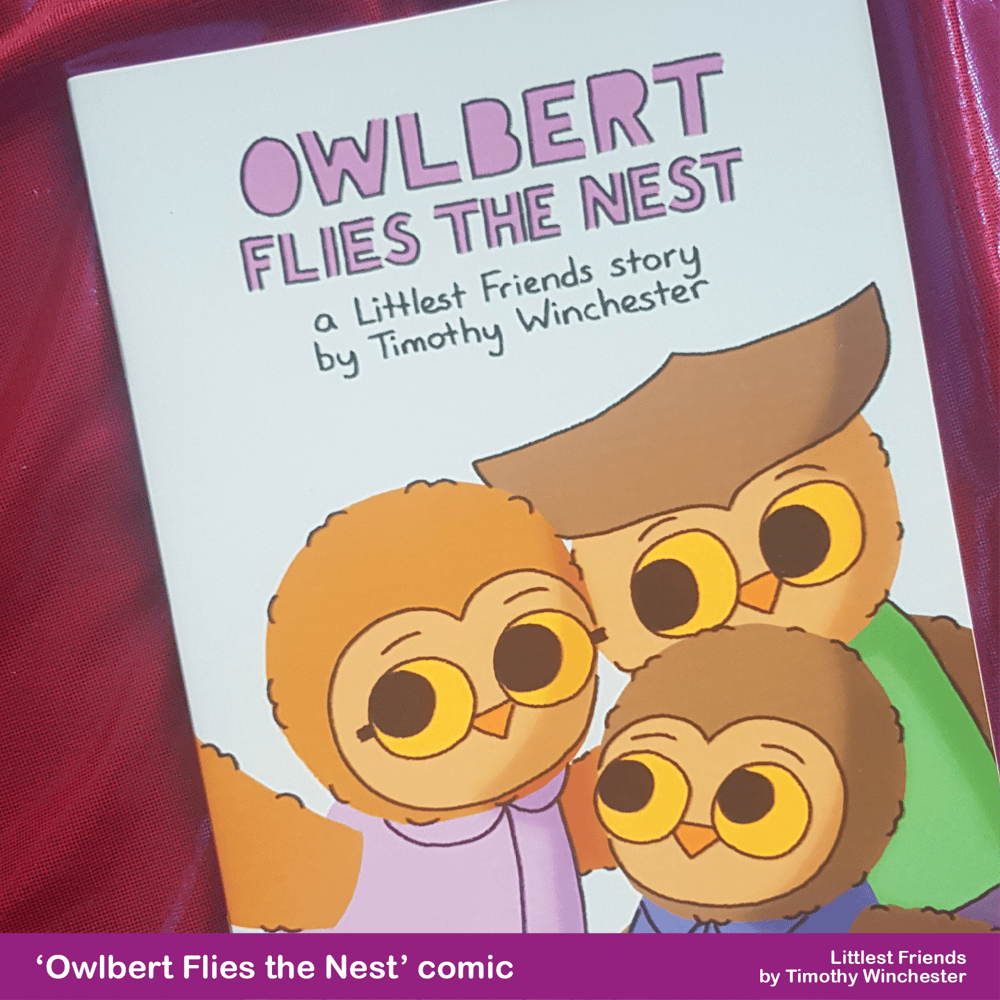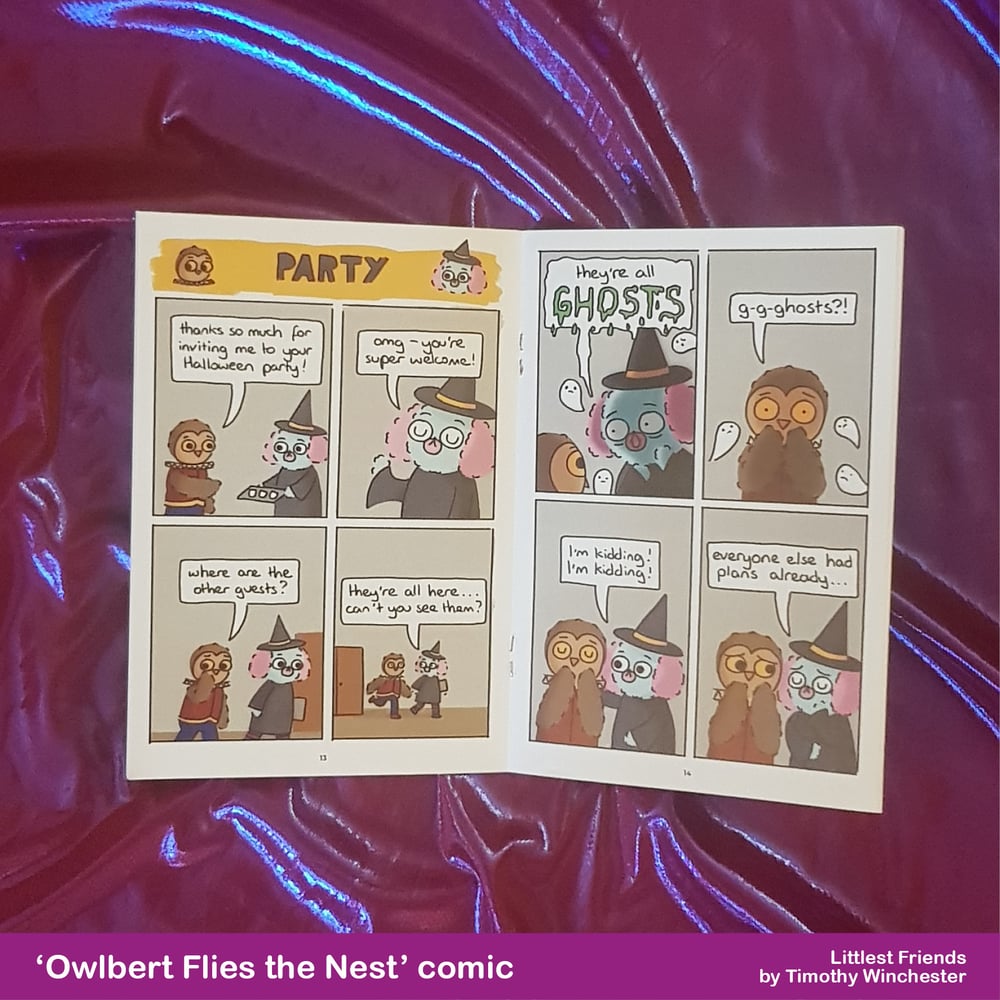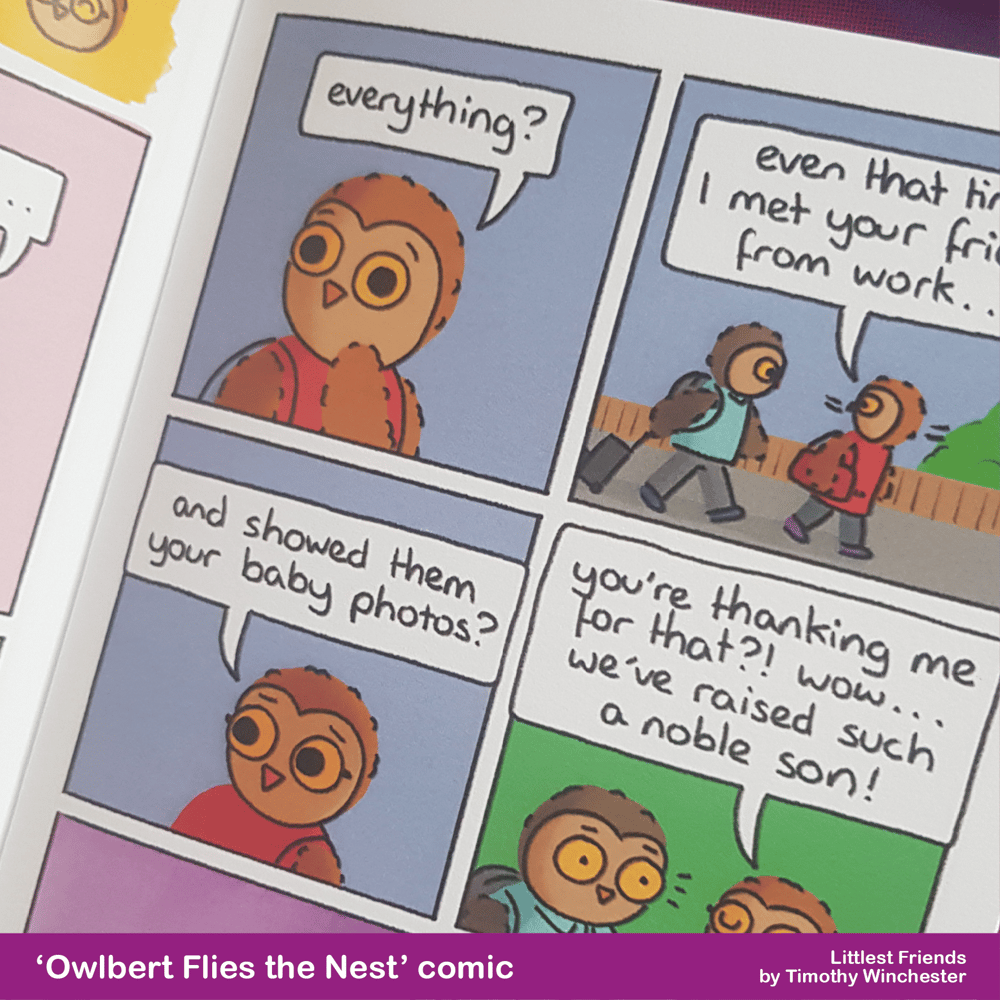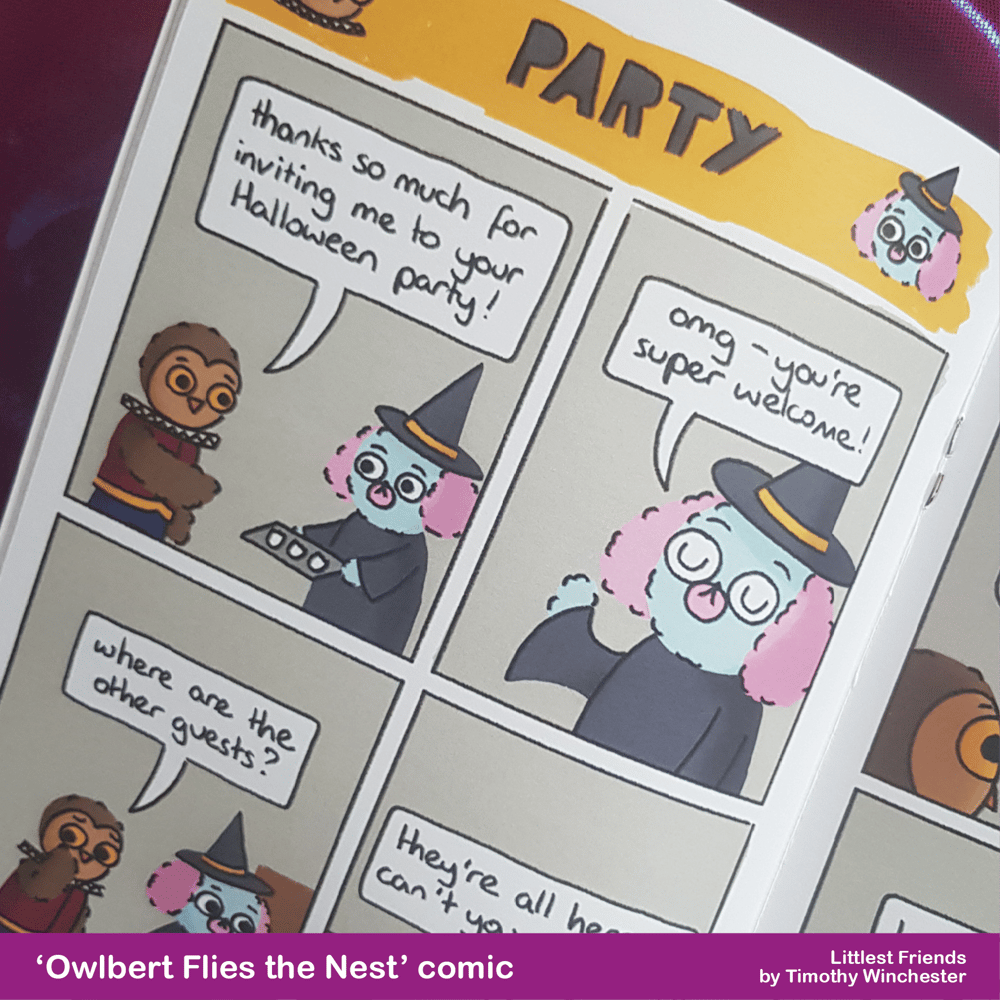 In a slight departure from the norm, this semi-autobiographical comic series follows Owlbert, the anxious owl, as he moves abroad.
This is the first comic in the series and follows Owlbert as he says goodbye to his family and scopes out his home for the next few months.
There are 19 comic strips in this, following Owlbert as he gets the train, tries to be sociable, and reads a lot of books.
A5
Full colour
Stapled
28 interior pages
'Soft touch' card cover