'Owlbert Explores Amsterdam' - A5 comic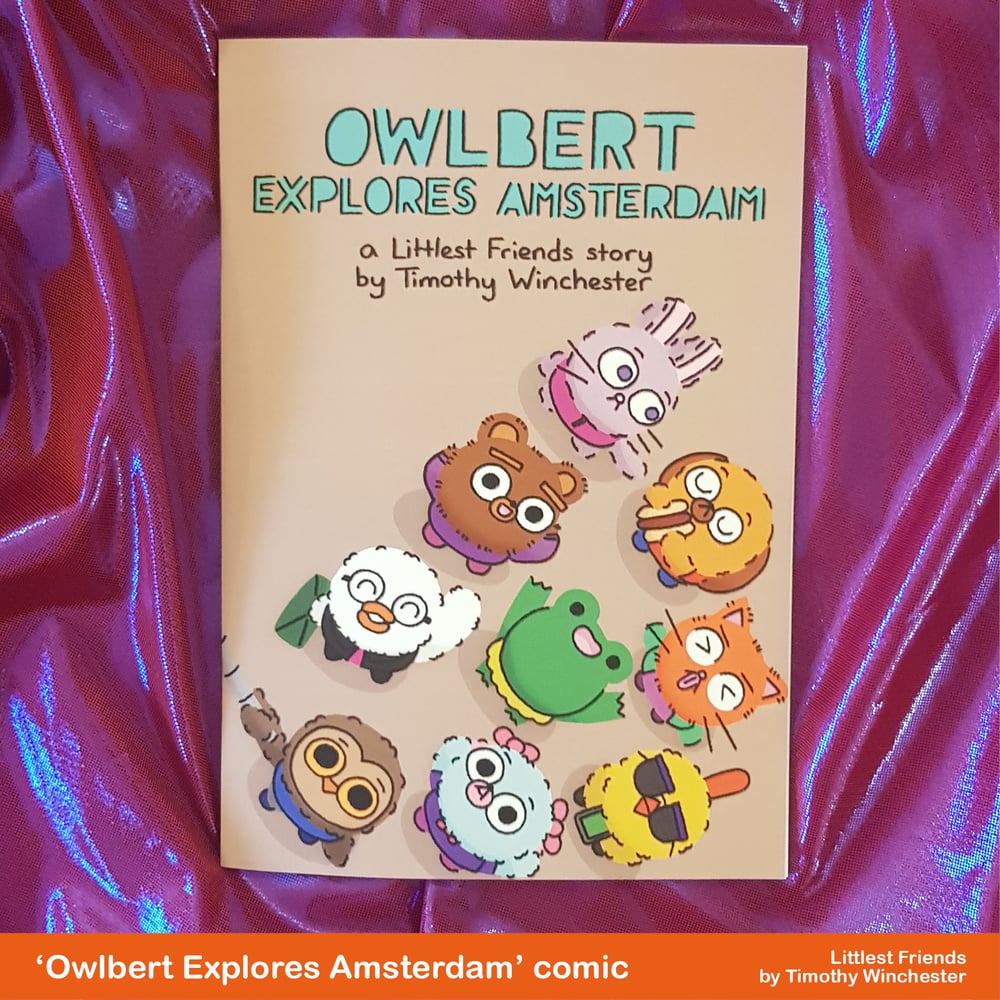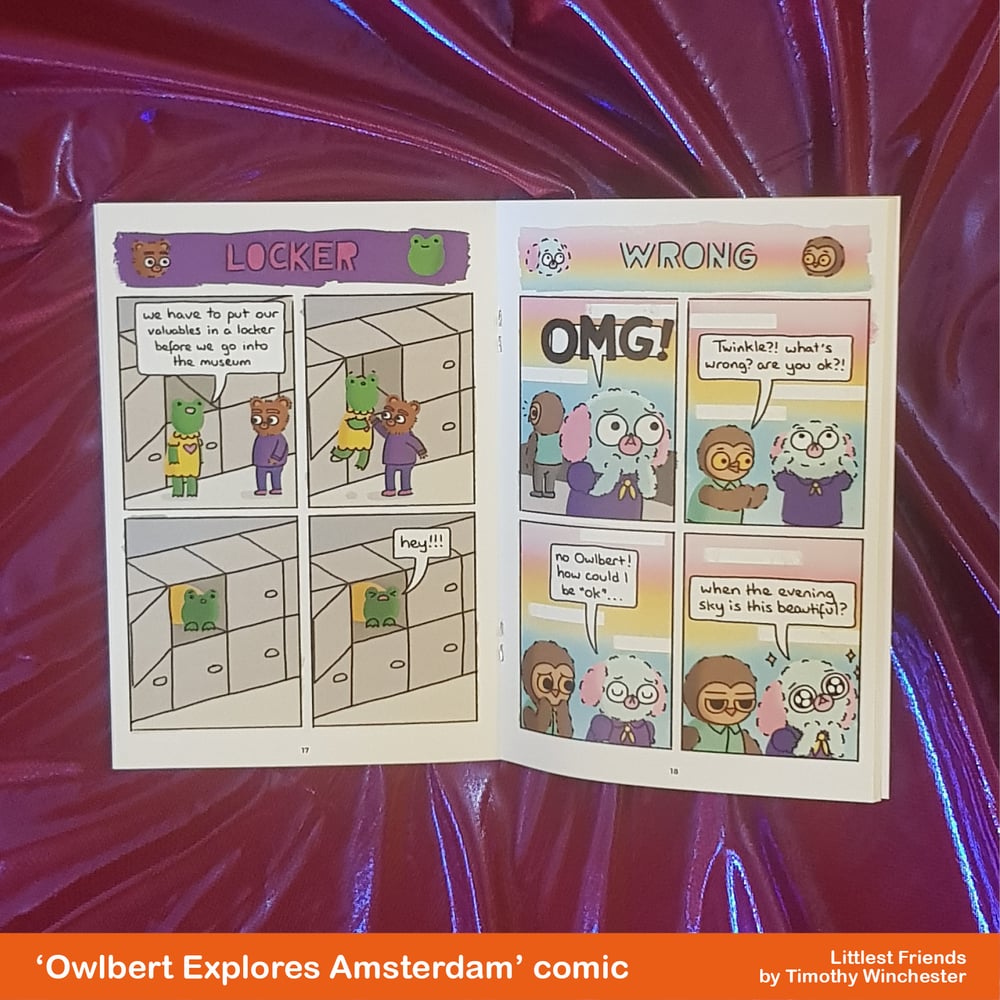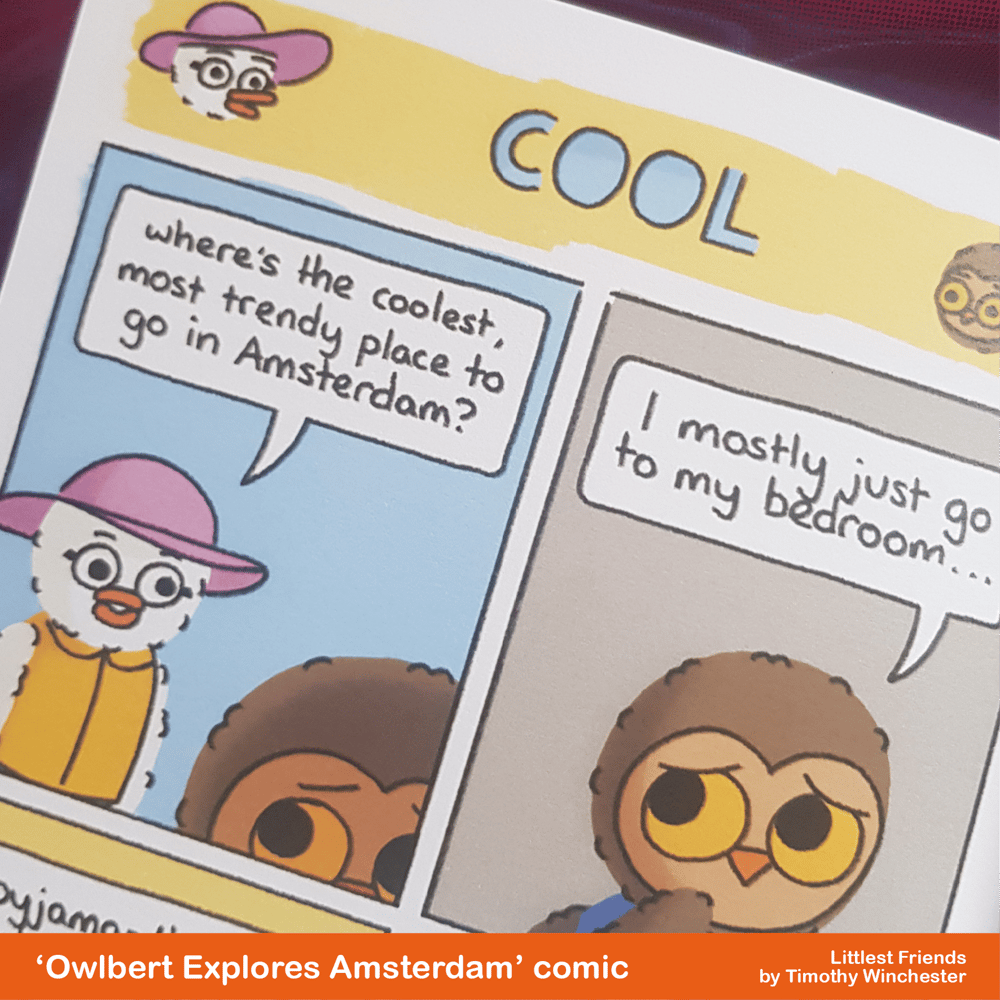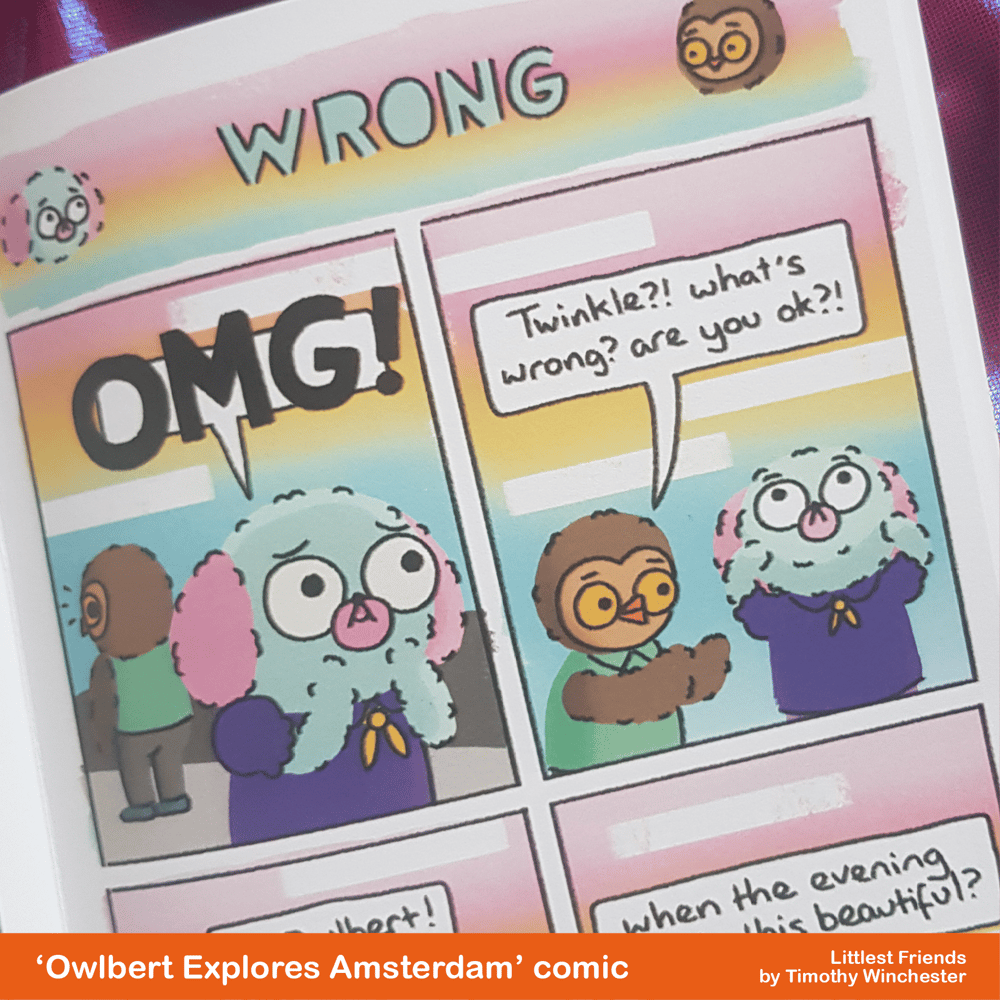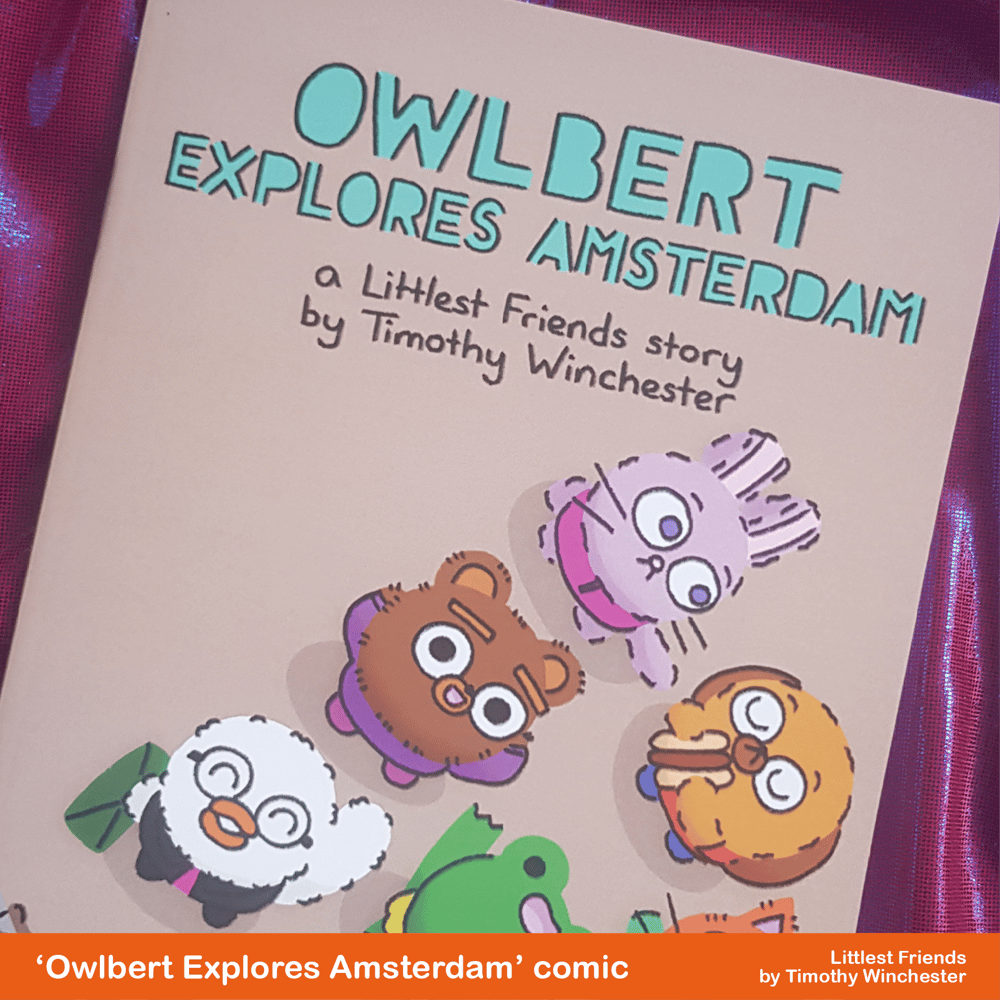 In a slight departure from the norm, this semi-autobiographical comic series follows Owlbert, the anxious owl, as he moves abroad.
This is the third, final and BIGGEST comic in the series and follows Owlbert as he finally gets round to exploring the city with some unexpected guests. And by 'unexpected guests,' I mean the rest of the Littlest Friends. They're on the cover so it's not a spoiler.
There are 25 comic strips in this, following Owlbert and his friends as they visit a scented candle shop, visit an art museum, and freak out over the natural beauty of the sky.
A5
Full colour
Stapled
36 interior pages
'Soft touch' card cover