'Best Boy' Beanie Hat (available in five colours)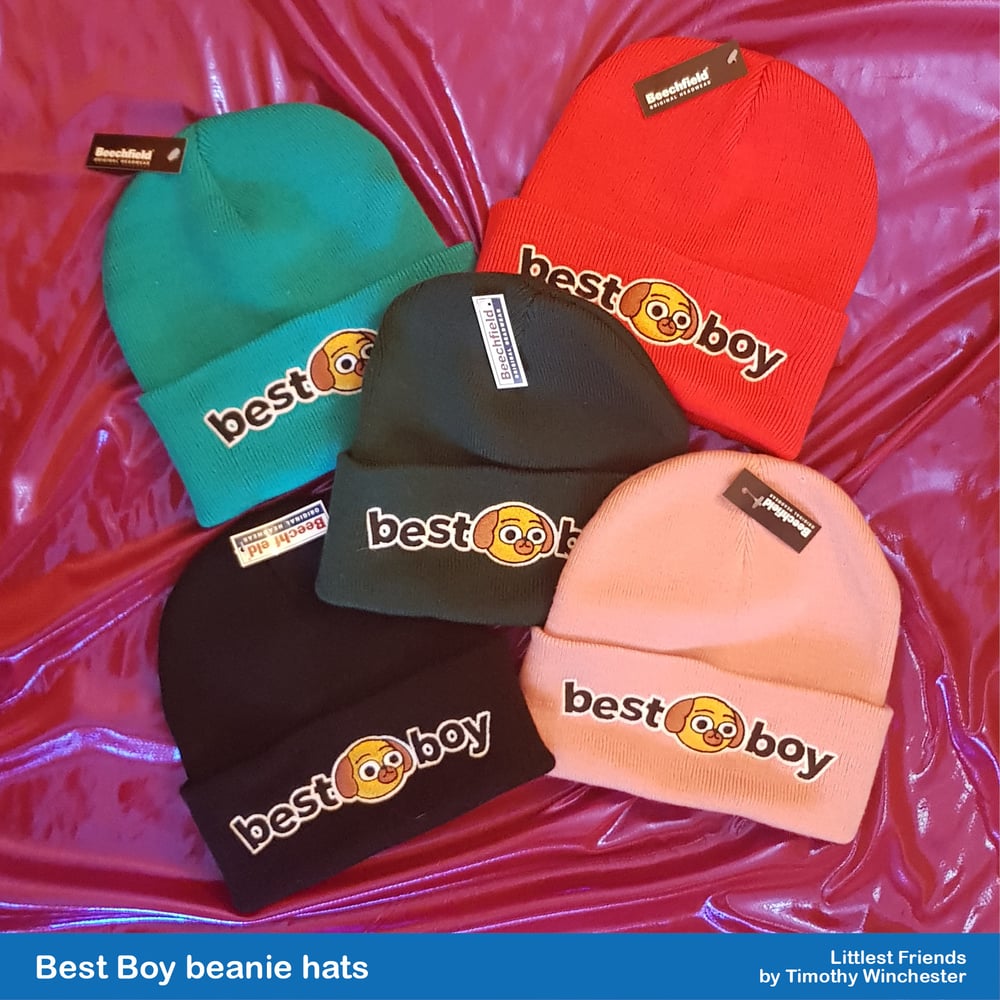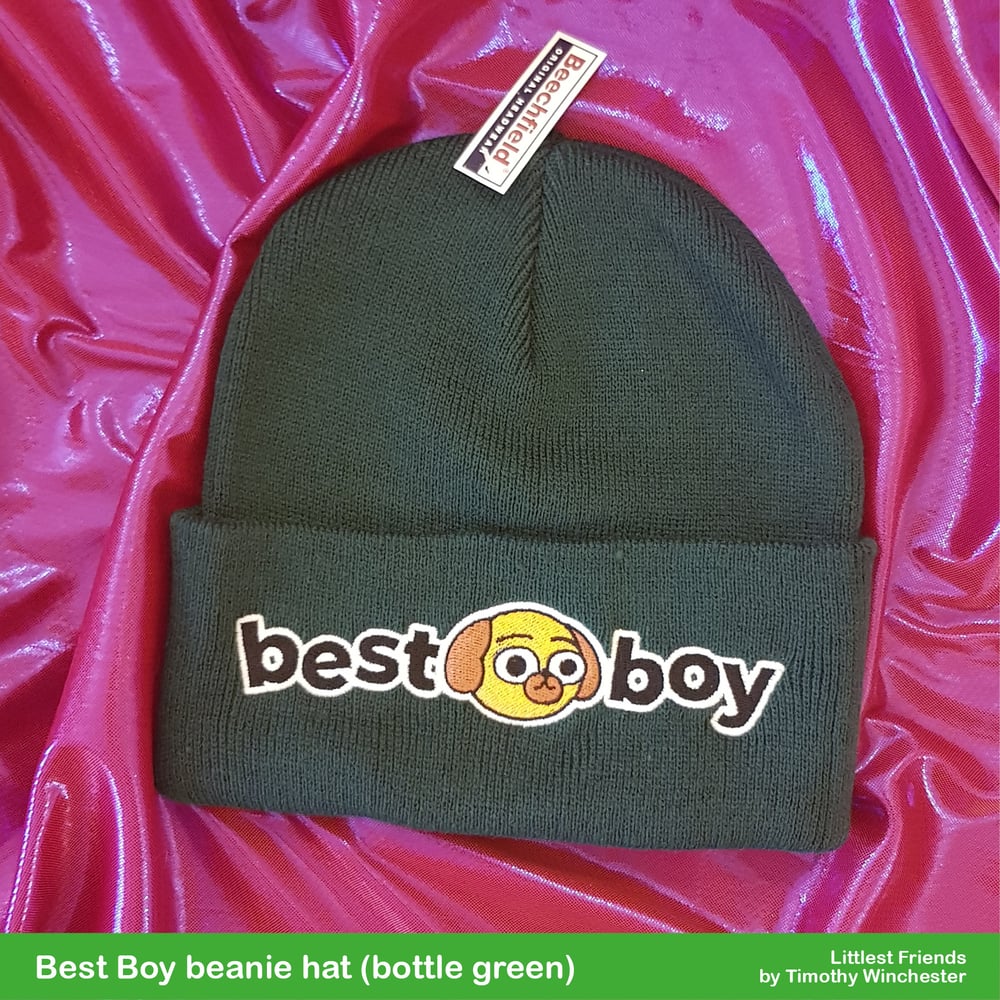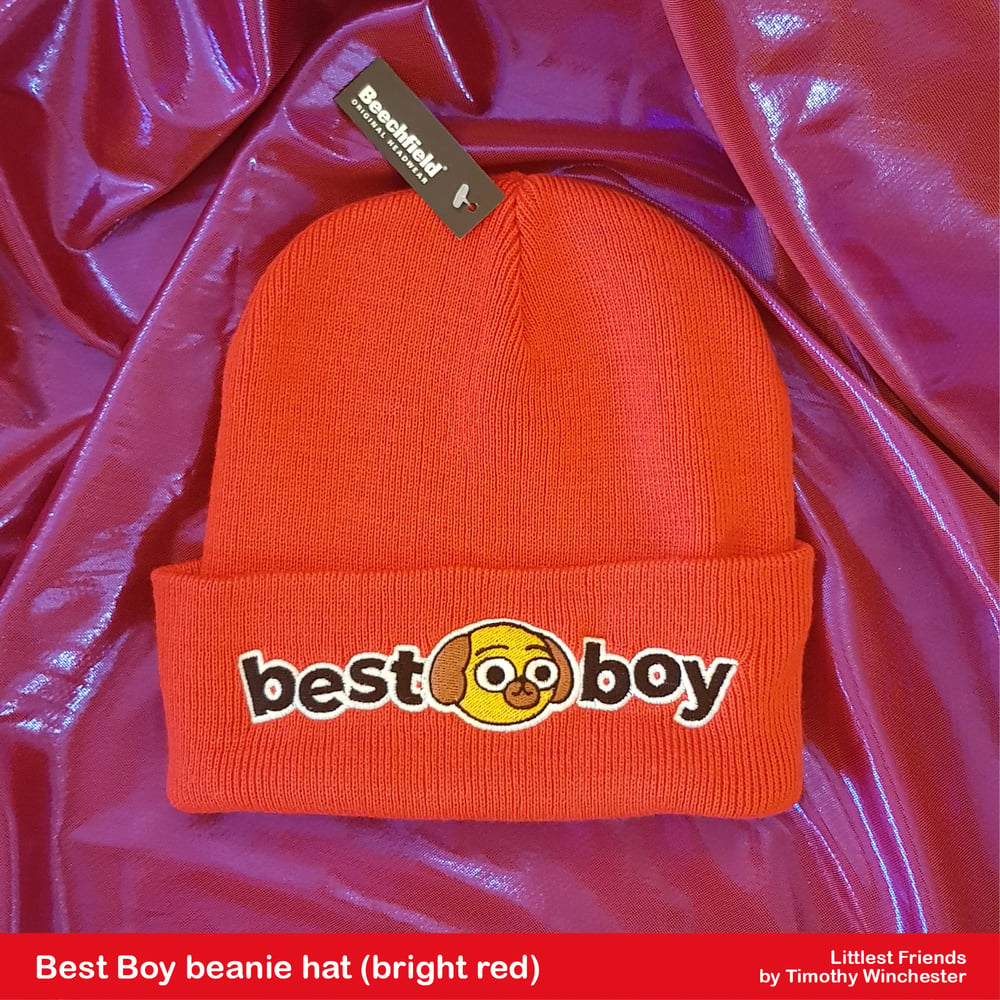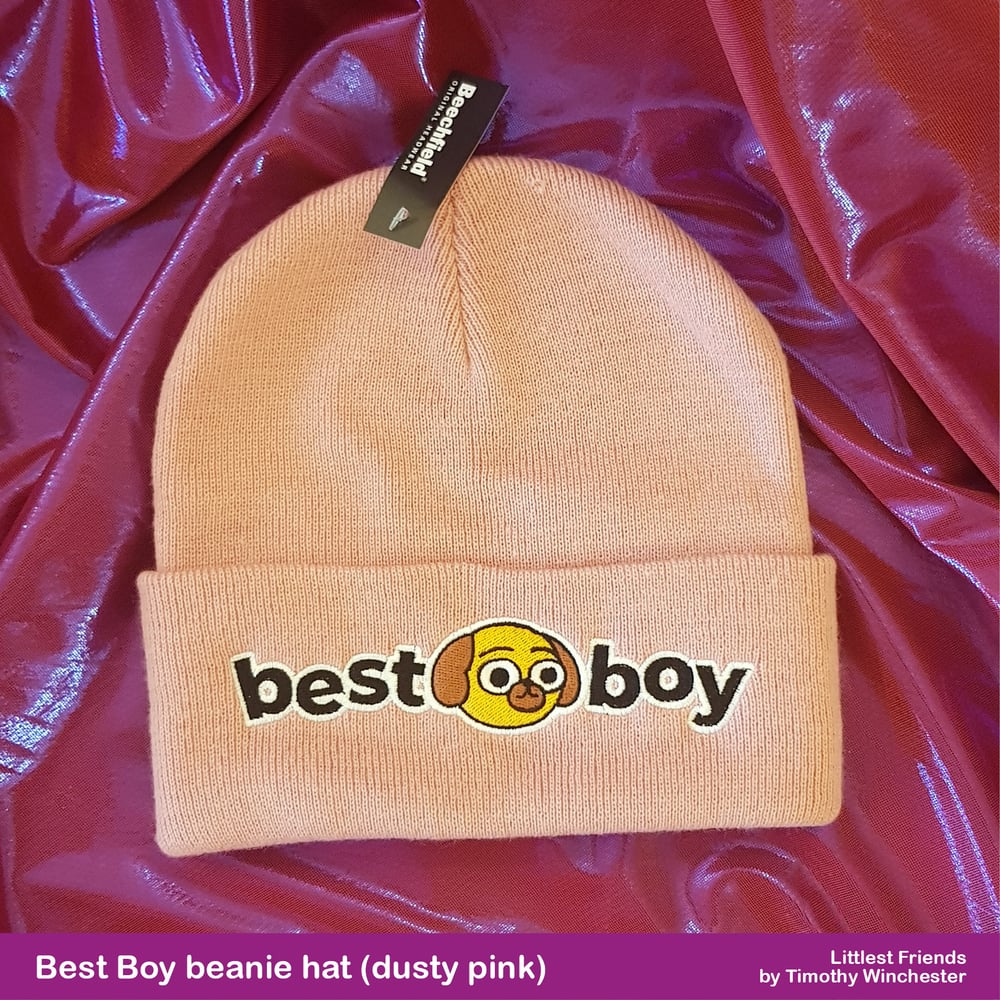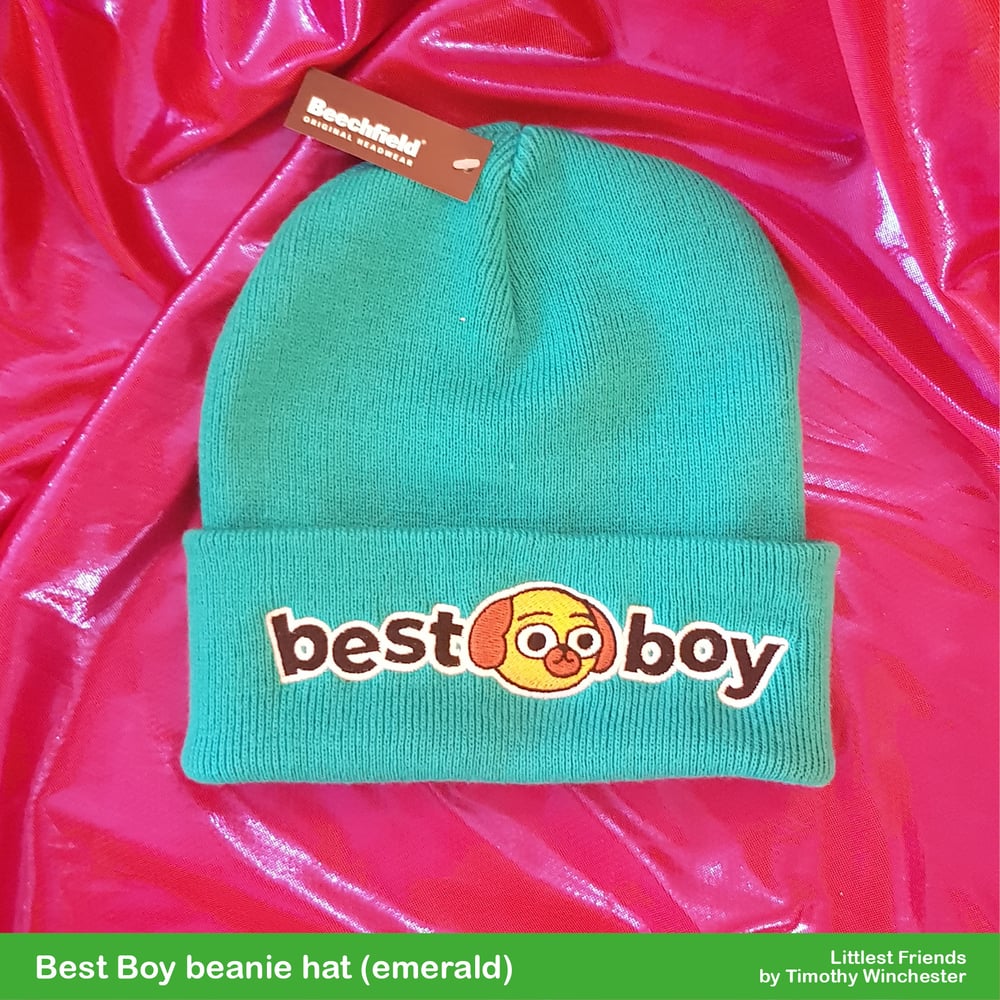 Sometimes, you need a hear a hat. Maybe because it's cold and raining, or maybe because you can't be bothered to comb your hair?
Well, fear not! Here is your new favourite beanie! Featuring Pup from Littlest Friends and his 'best boy' catchphrase embroidered on it. And what's more - it comes in five fun colours!
Black!
Bottle Green!
Emerald!
Bright Red!
Dusty Pink!
Choose wisely! Make sure you pick the right colour.
The beanies are by Beechfield and made from 100% acrylic. There is a little label with washing instructions inside the beanie - and it says to wash at 40.
Currently there are limited numbers of these.