Best Boy - 25mm hard enamel pin badge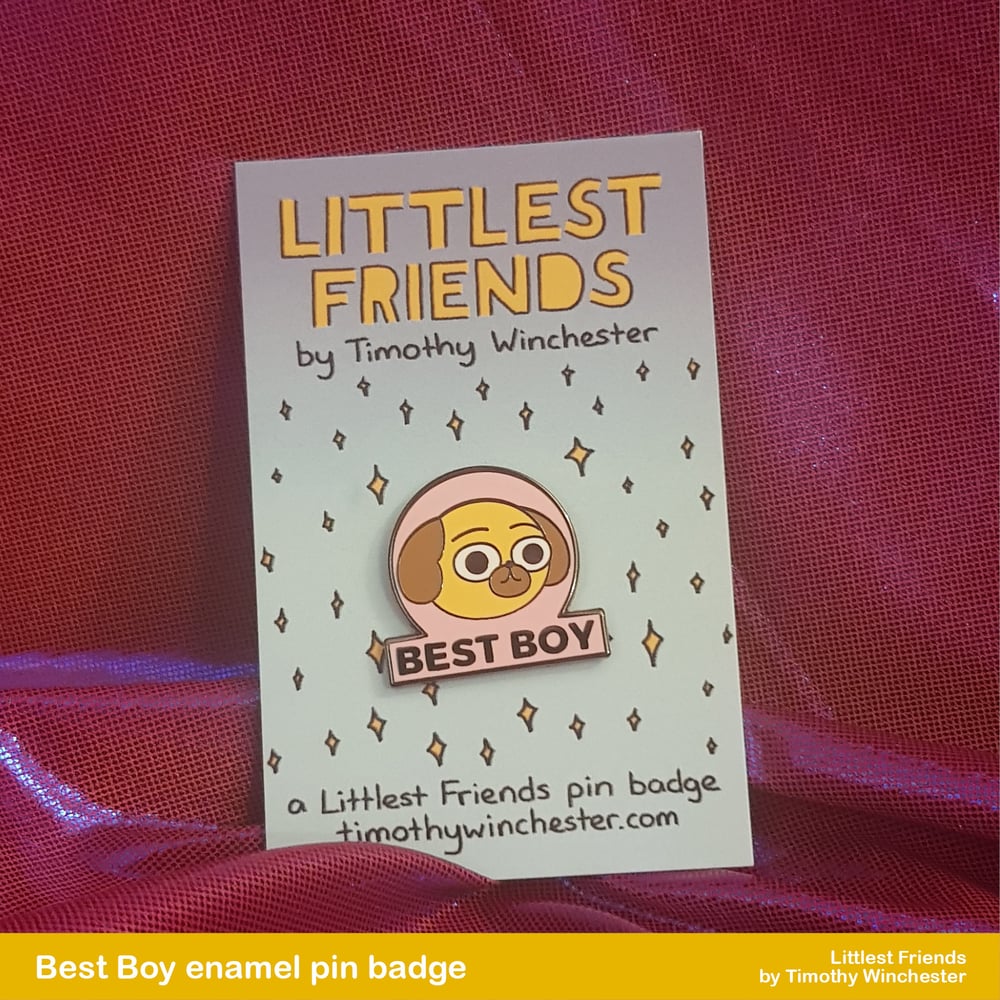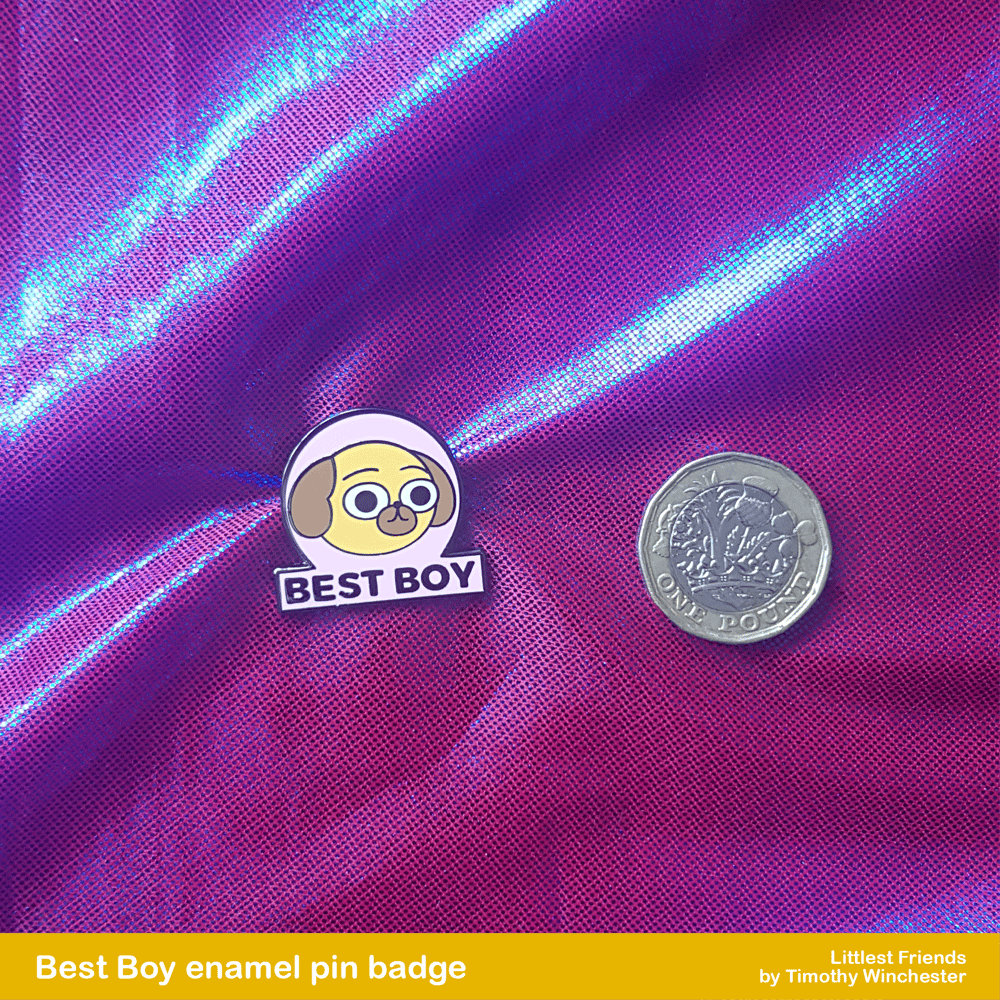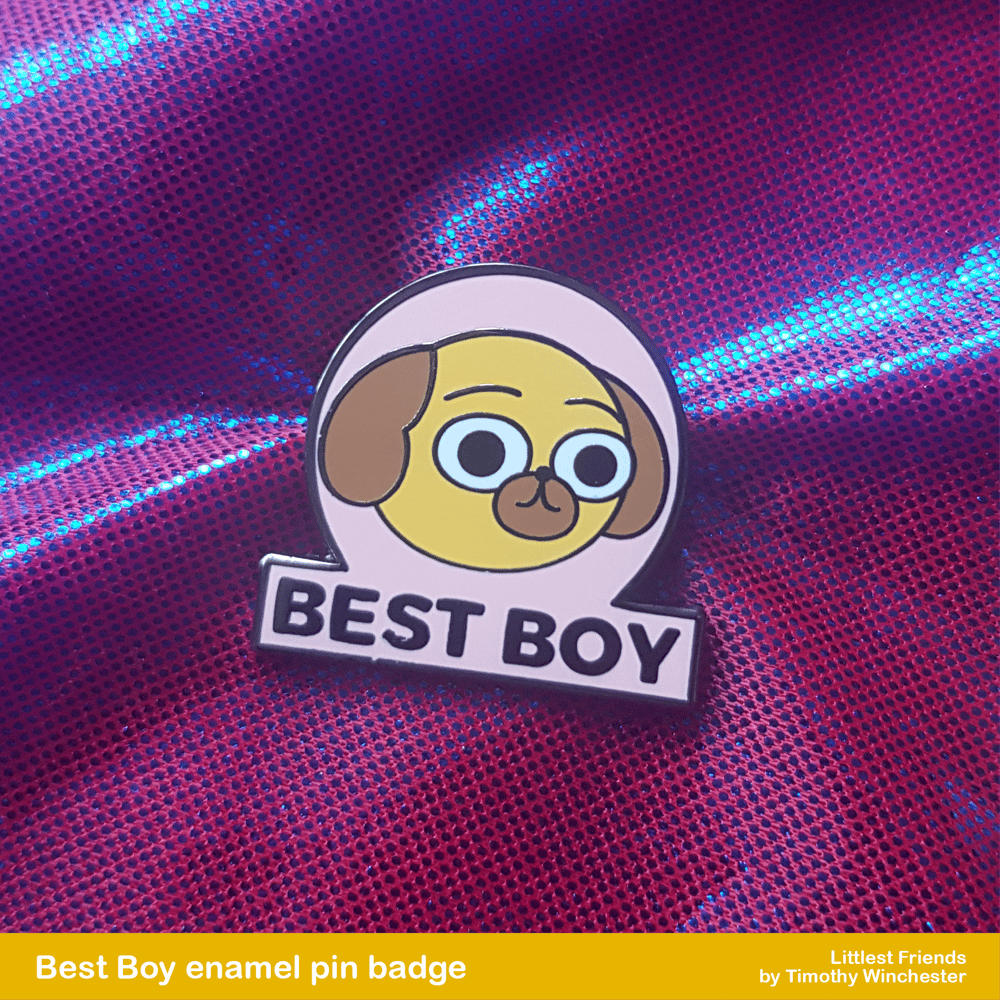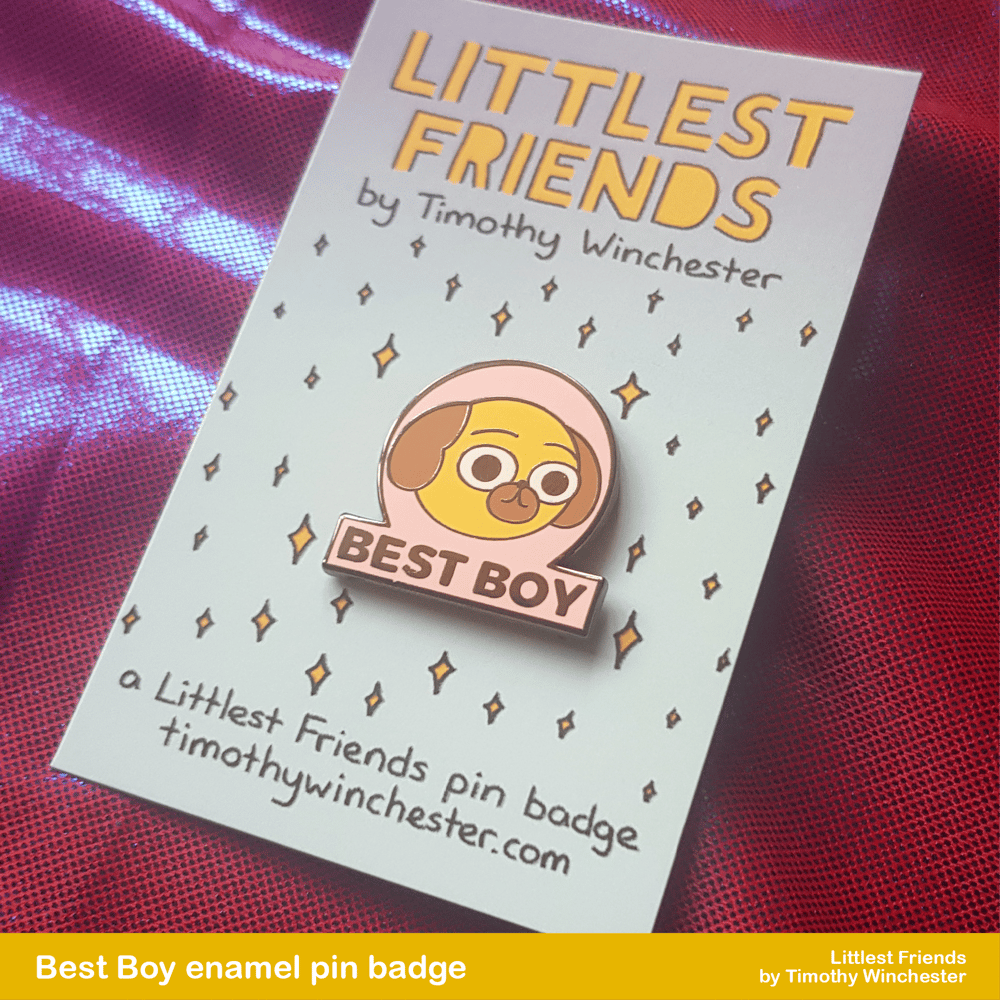 By now, you know that Pup isn't a good boy - he's the BEST BOY!
This pin badge measures around 25mm wide and comes with a black rubber clutch at the back. And because it's hard enamel, the pin is fairly smooth on the front.
The backing board design may change / vary.