NAP CHAMPION - 3.5" EMBROIDERED PATCH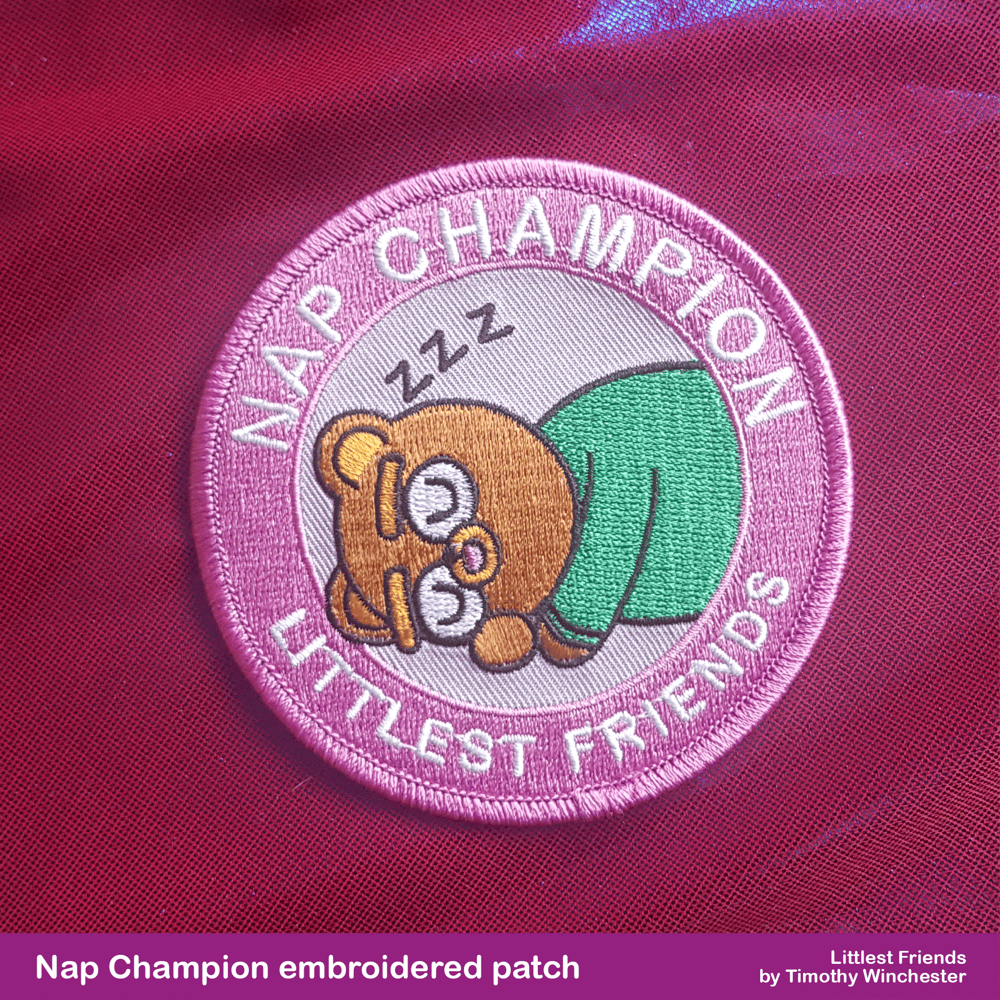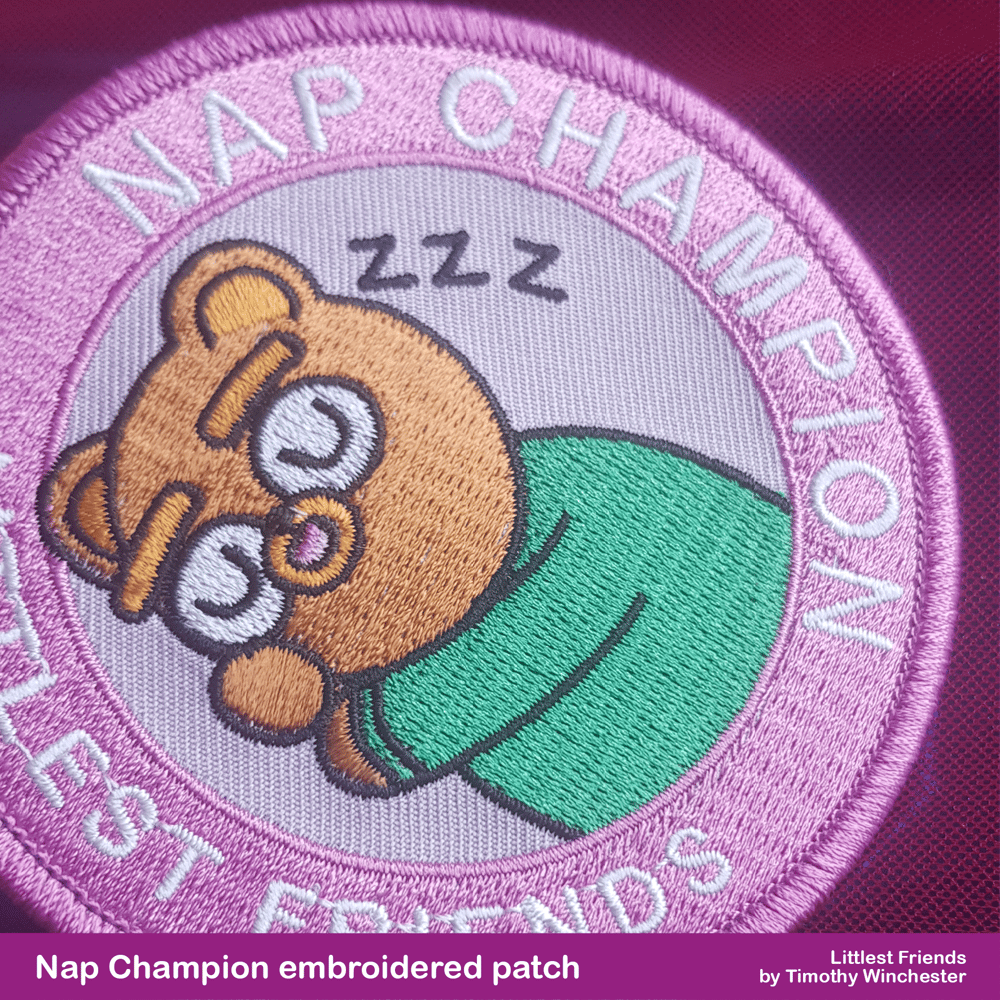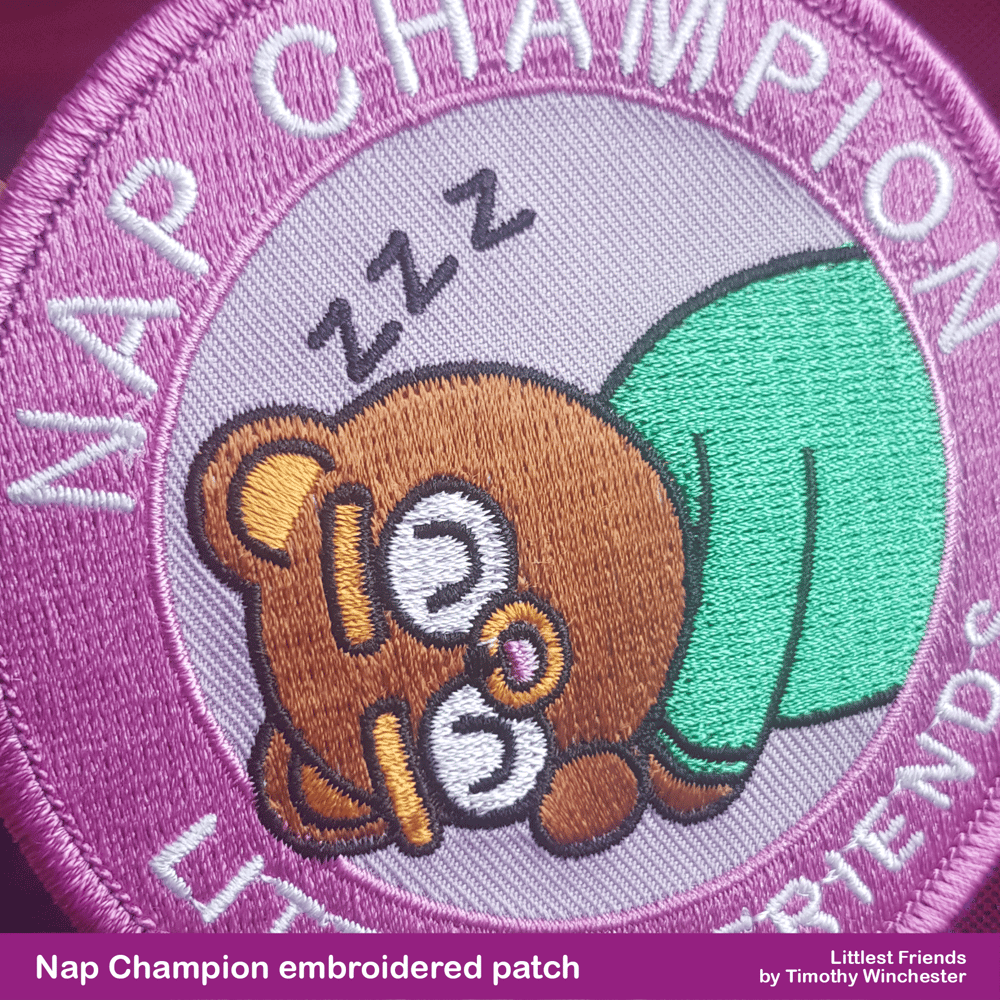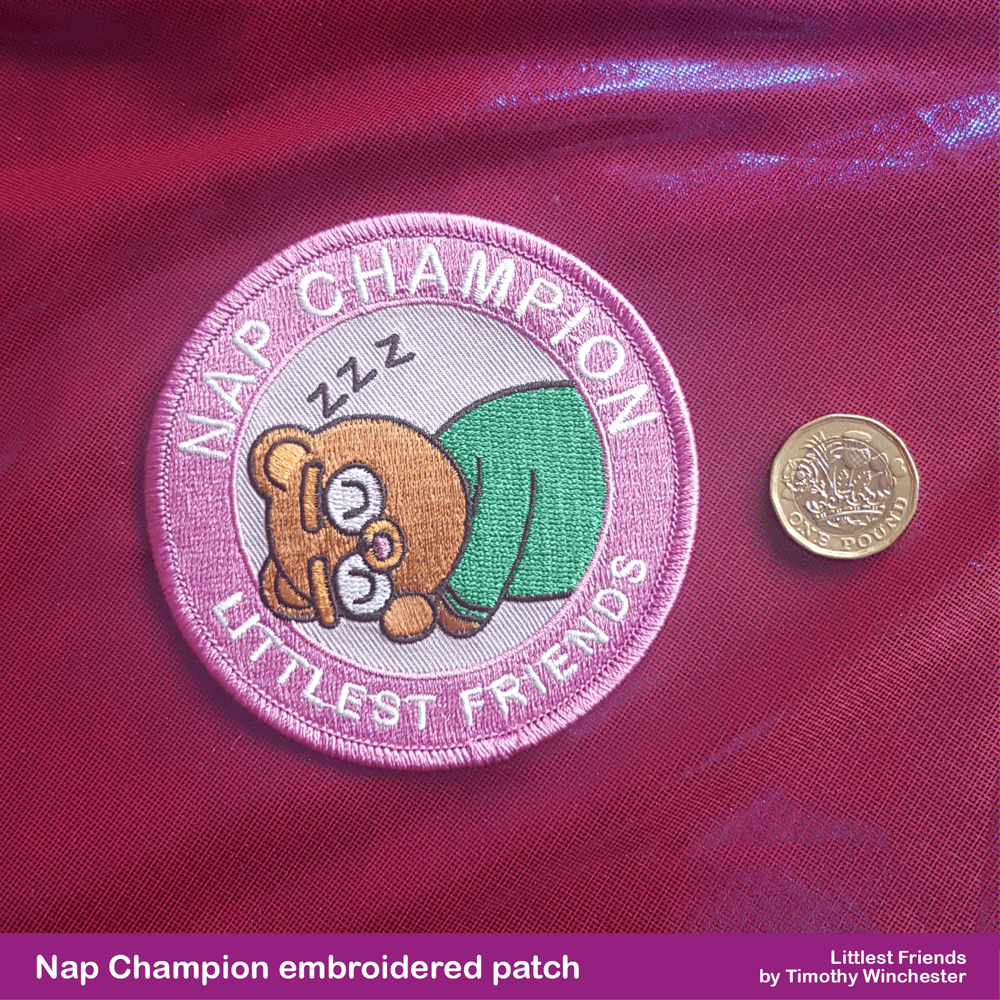 Ted isn't lazy - he's a NAP CHAMPION! And now, you can be one too!
This embroidered patch measures 3.5" (or just under 9cm is that helps) and has an iron on backing to help keep it in place (although I'd probably stitch it too - just to be sure).
It looks pretty small in that photo so check the sizing to make sure you have room on your jacket before ordering
Badge Size: 3.5" (89mm)
Backing Type: Iron on backing
Border Type: Overlocked border