Littlest Friends - vinyl sticker mega set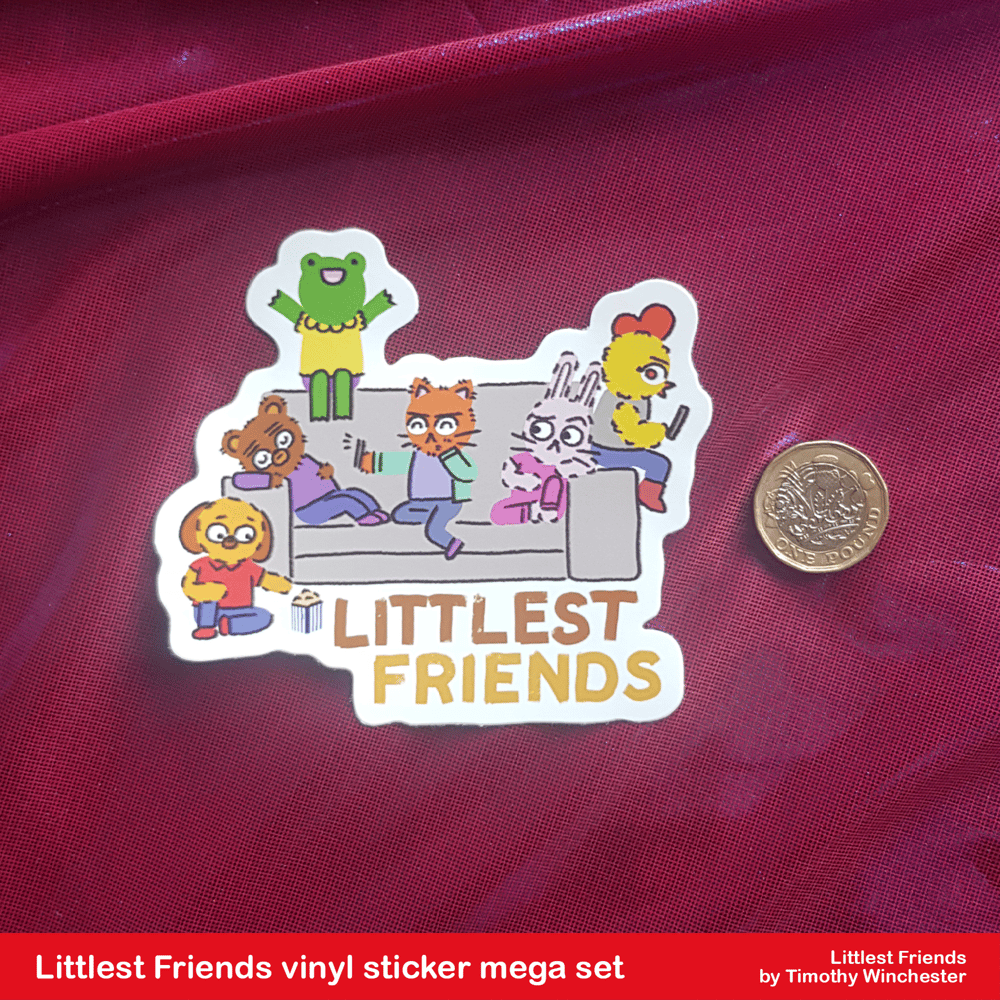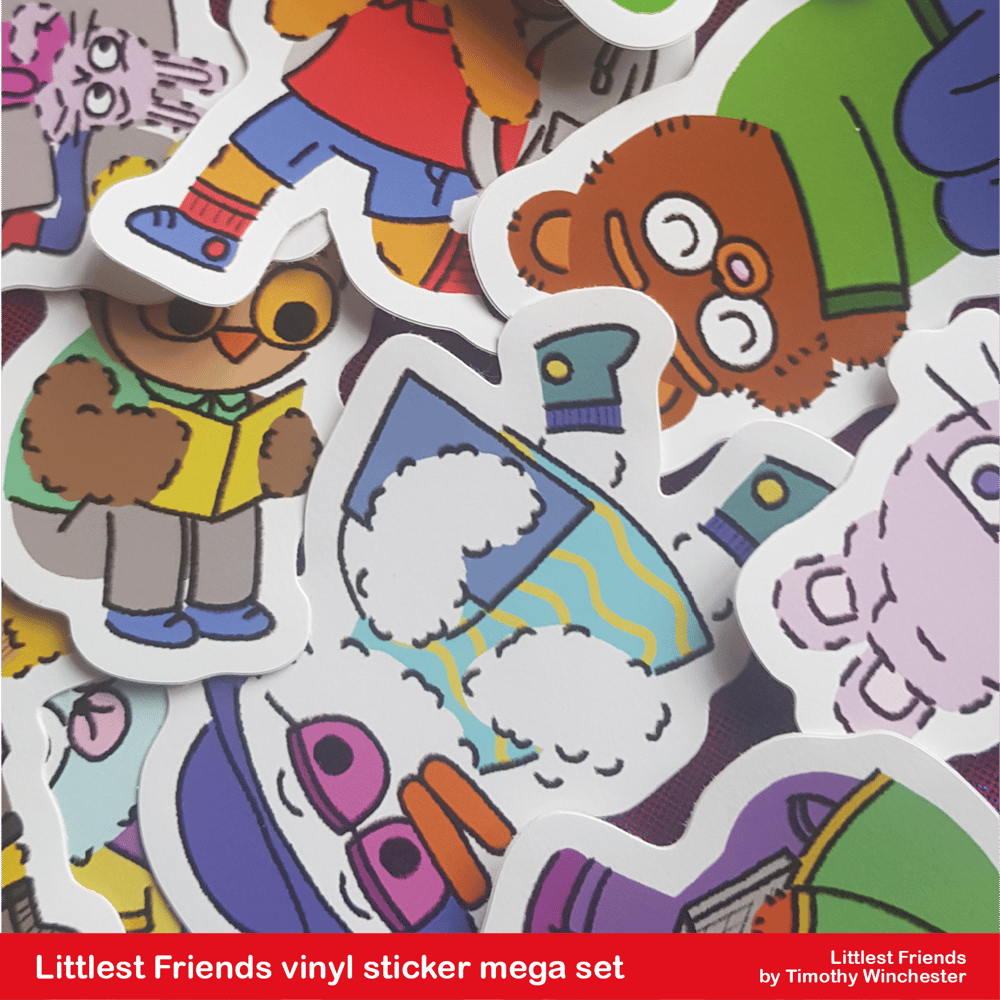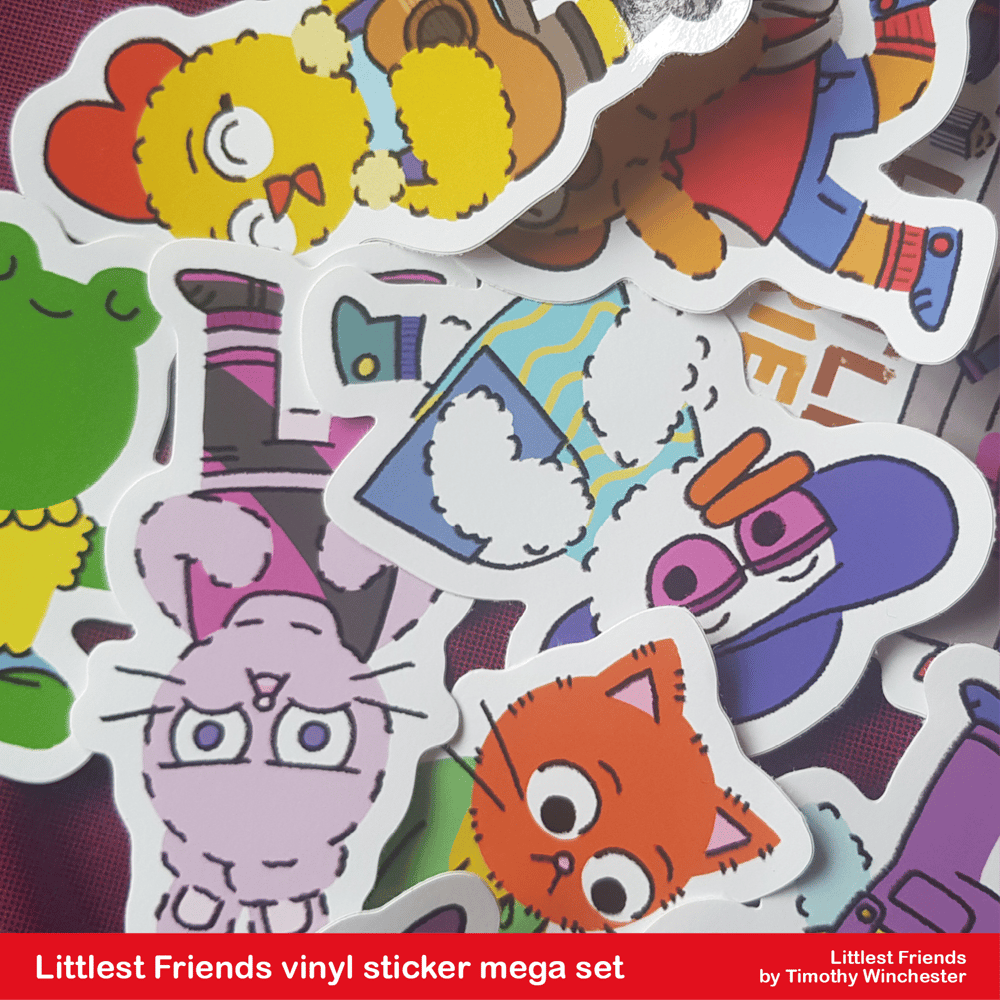 Ten vinyl stickers of your favourite Littlest Friends characters doing their favourite things! Well, nine characters and then the group drawing in the middle. That's still ten stickers though.
For size reference, the group sticker is around 9cm wide and 8.3cm tall. They're printed on white vinyl. Stick them in your favourite places.