Littlest Friends 10cm foil greetings cards (set of five)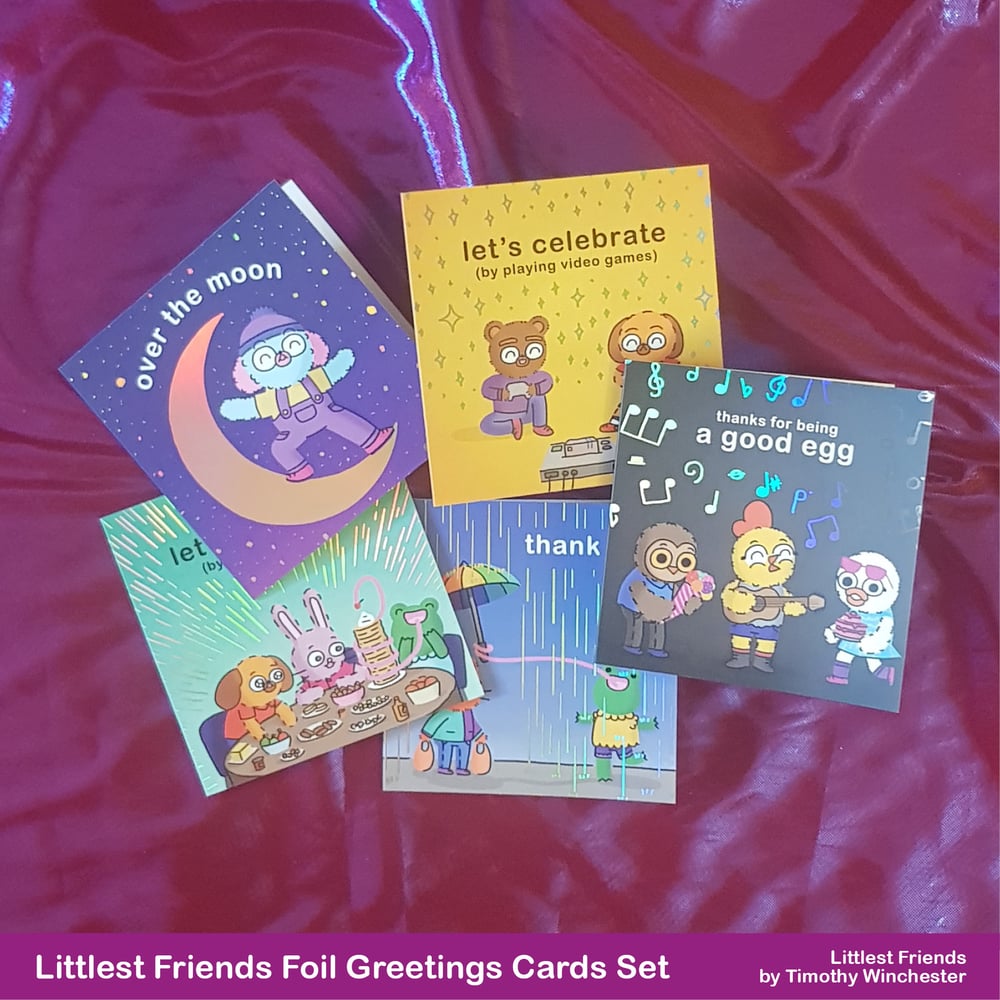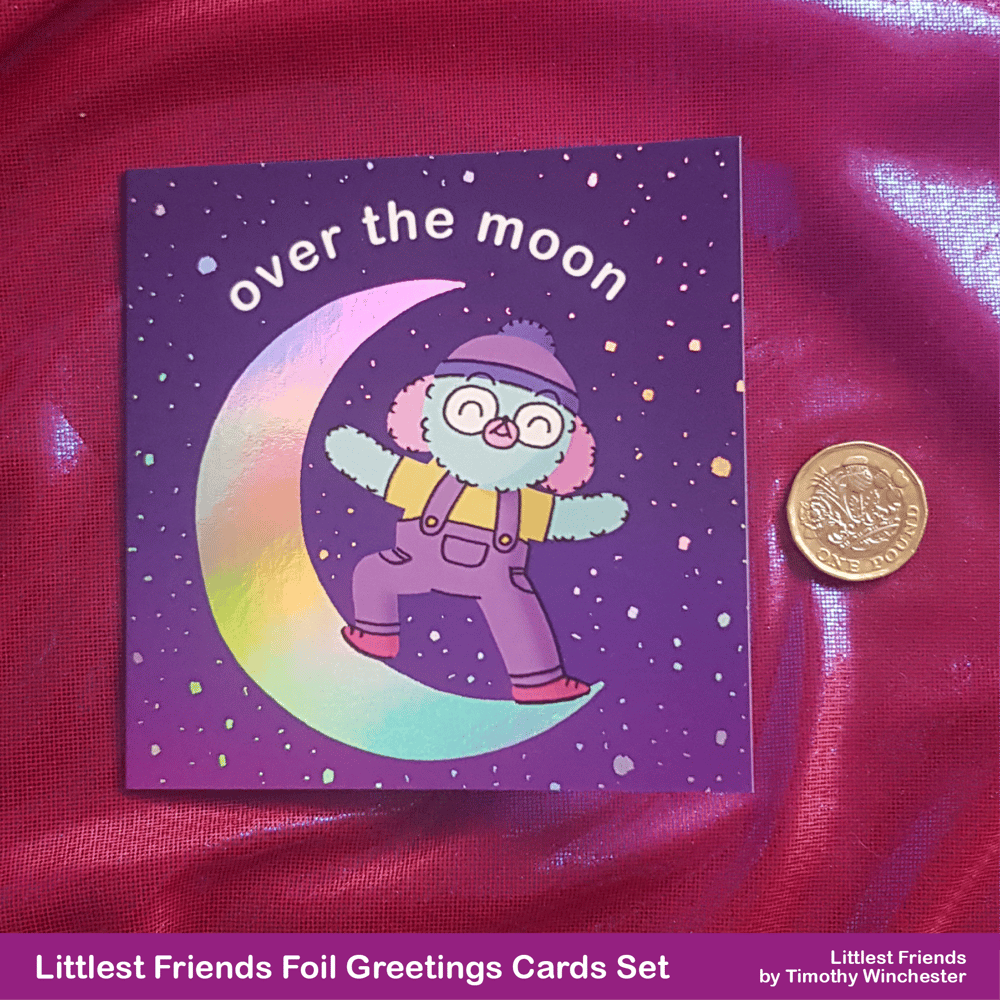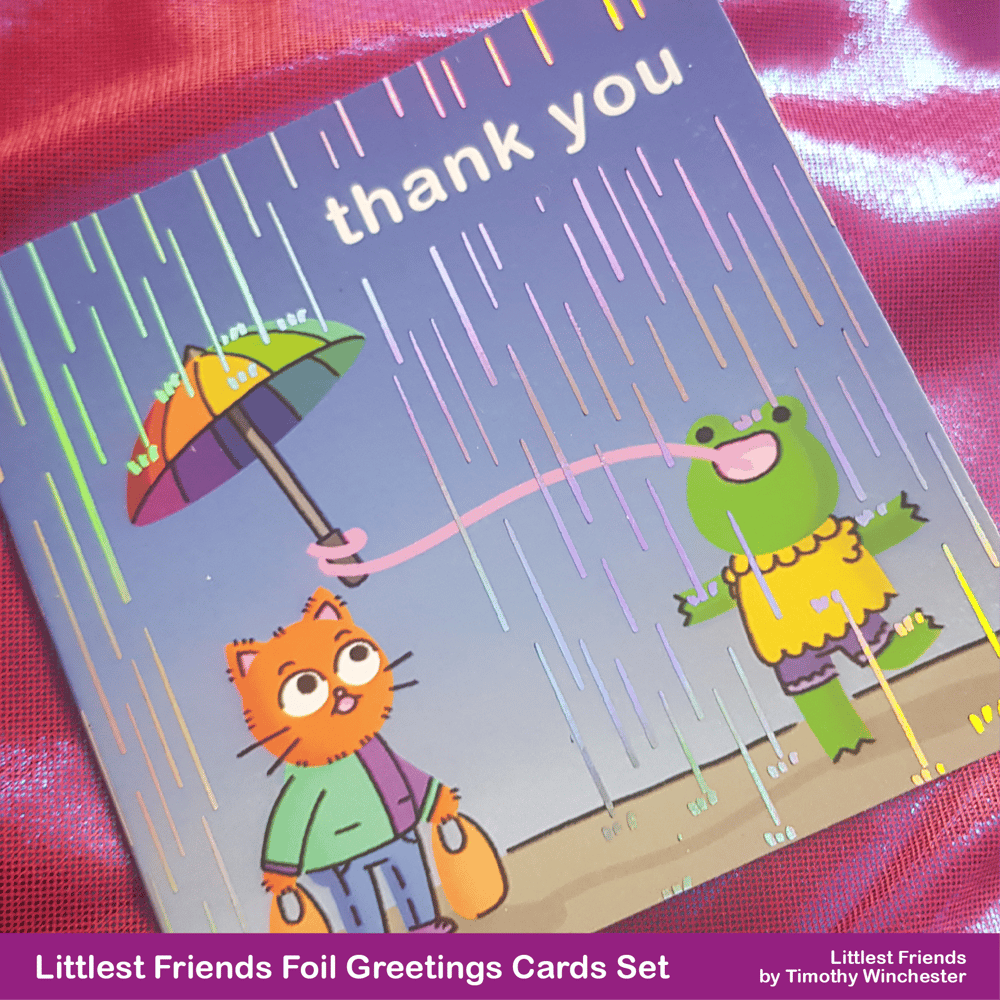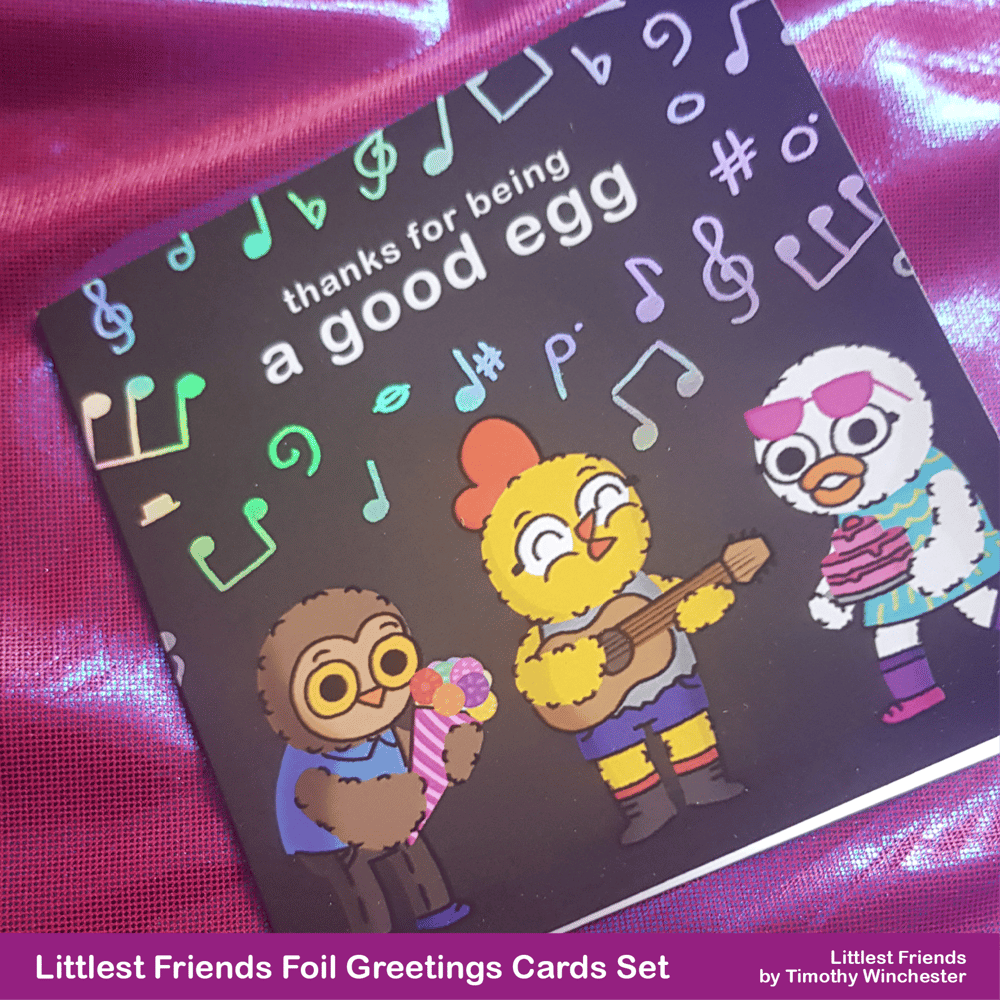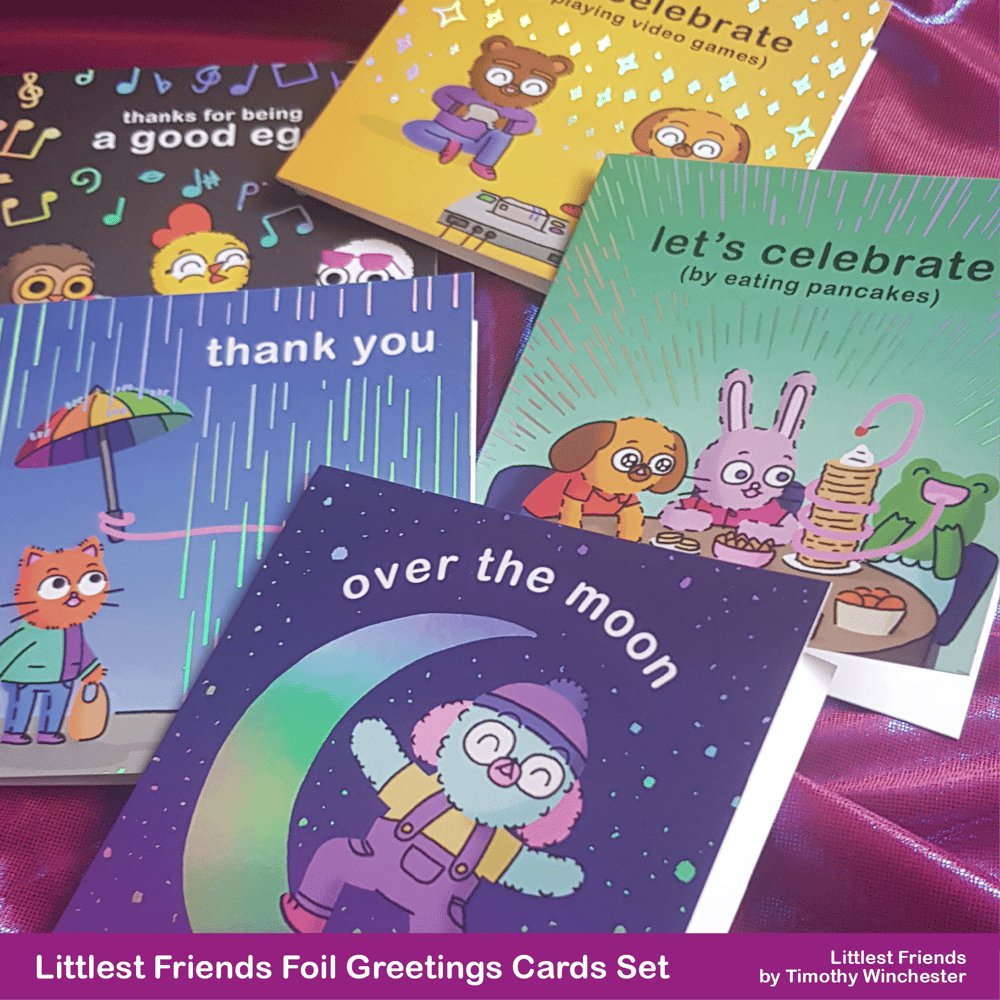 Part of being friends with someone is being there to celebrate and commiserate. And what better way to do that than with these adorable (and shiny!) greetings cards!
And what's more, I shelled out for some super cute foil on each card! Yuuuusssss.
Each set comes with five different designs:
'Over the Moon' (featuring Twinkle)
'Let's celebrate by playing video games' (with Ted and Pup)
'Thank you' (featuring Froggy and Kat)
'Thank you for being a good egg' (featuring Owlbert, Rebeakah and Goosey)
'Let's celebrate by eating pancakes' (featuring Pup, Bunbun and a very greedy Froggy)
The cards have been left blank inside to allow for plenty of space to write your own message. The back of each card has a Littlest Friends logo on it.
Foil type: rainbow holographic
10cm square
Blank inside
Five different designs per pack
Square white envelopes included