'Amsterdam in the Rain' - A4 foiled art print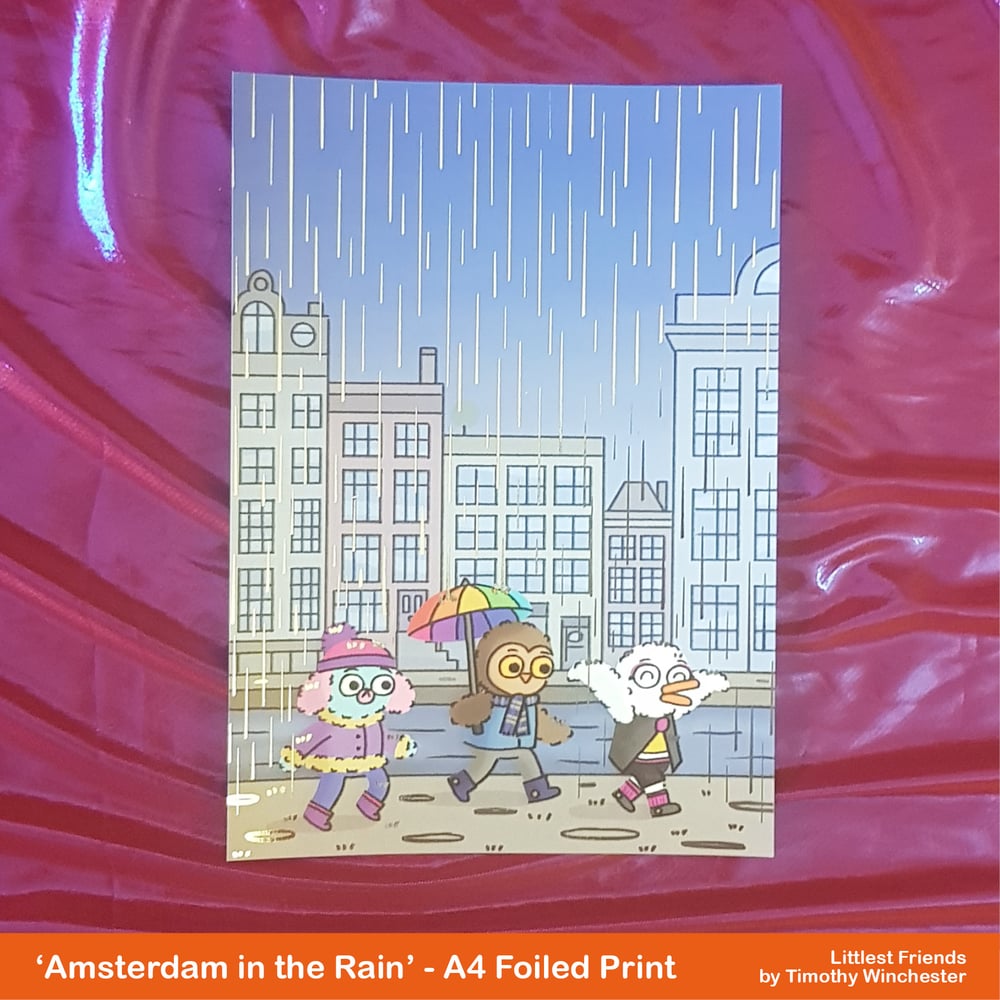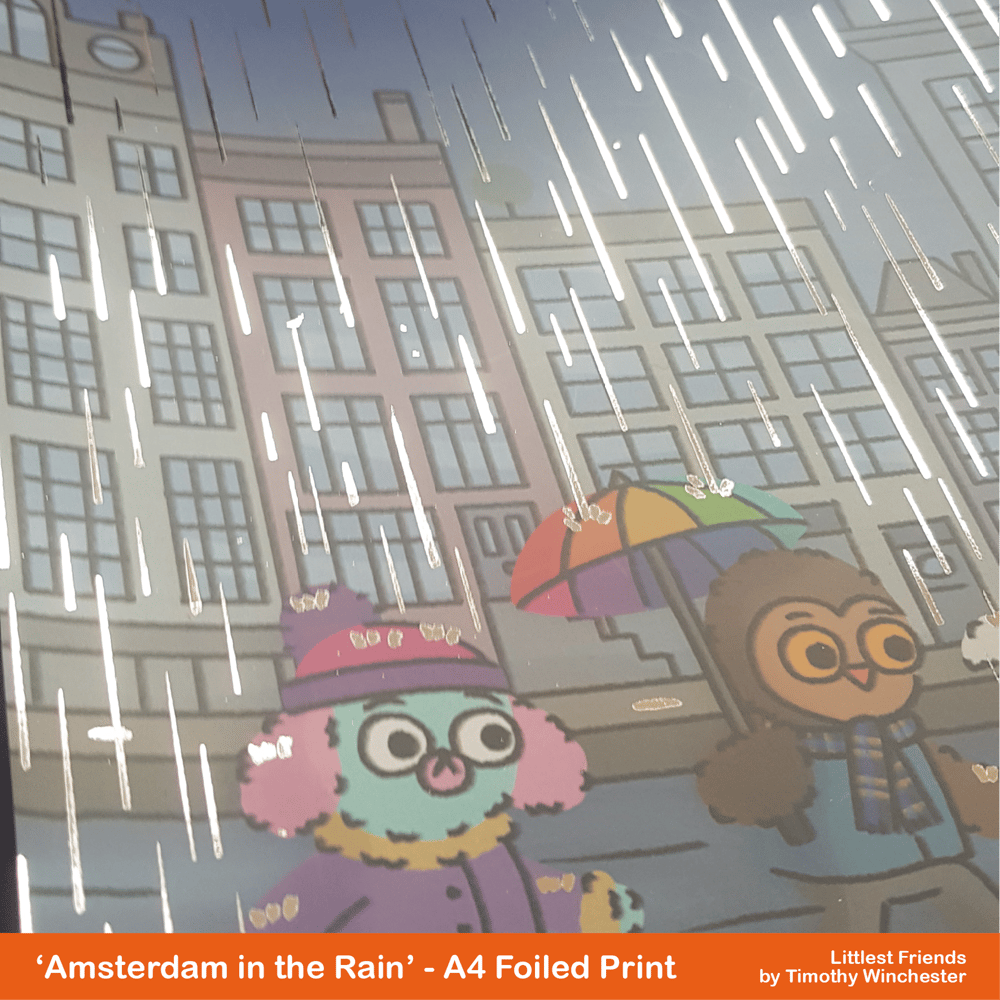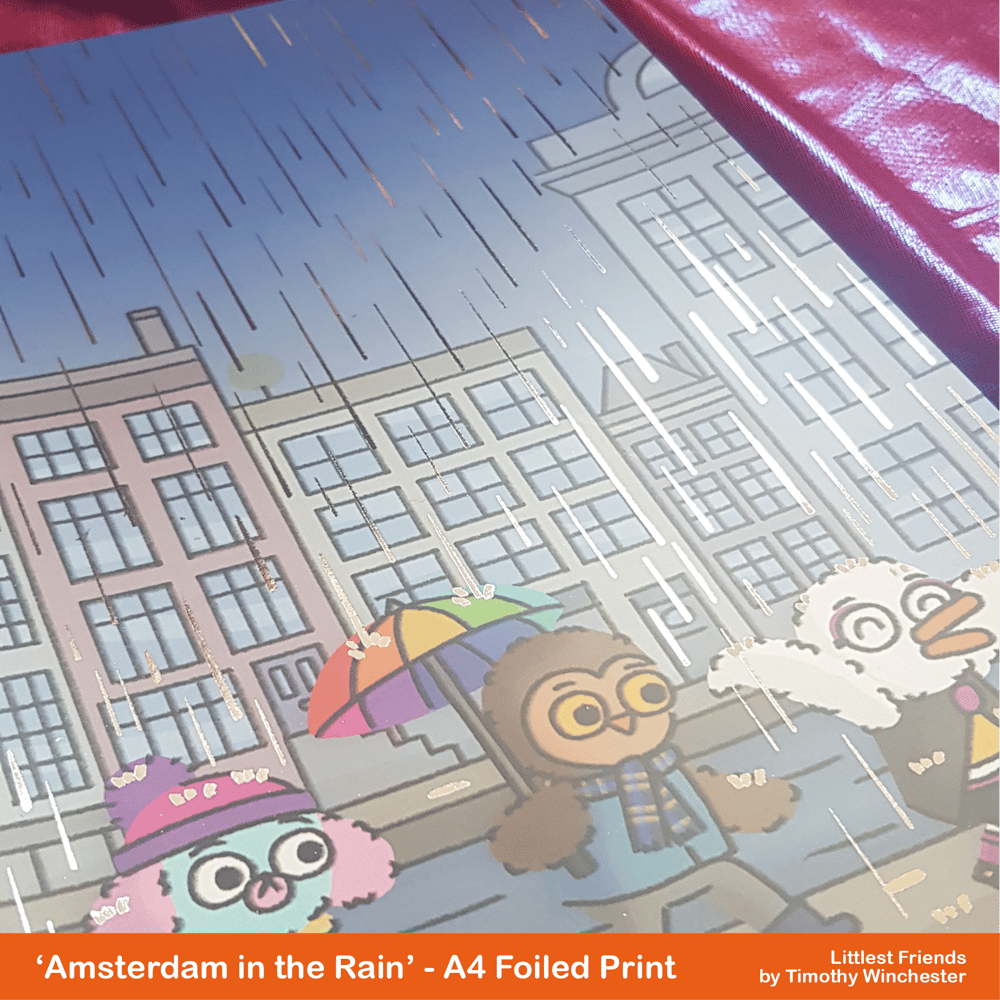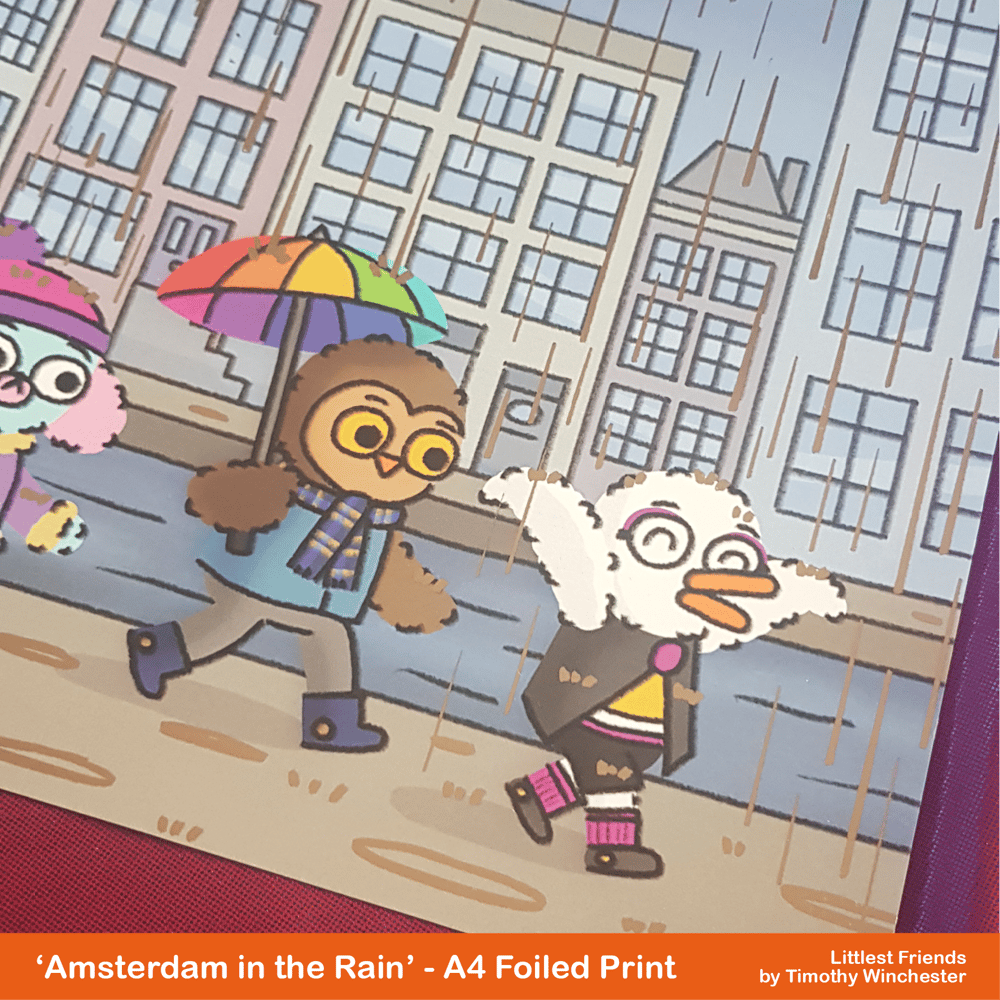 Join Owlbert, Twinkle and Goosey as they enjoy a rainy walk through Amsterdam.
This A4 print comes on white 380gsm matte laminated stock. The foil colour of the rain is silver.
An embossed Timothy Winchester authenticity sticker will be placed on the back of the print.
Sometimes, the print can curve so I would recommend placing it in a frame rather than putting it directly on the wall
A4 / 29.7cm x 21cm
Silver foil accents
380gsm matte laminated stock